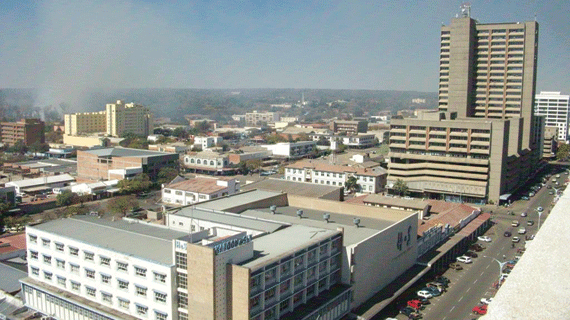 THE Land Commission on Tuesday expressed concern over the mushrooming of slum settlements during a tour of some farms in Bulawayo and Matabeleland North, which were acquired by government for urban expansion.
By NQOBANI NDLOVU
The Justice Tendai Uchena-led commission, investigating the sale of State land in and around urban areas, toured Rangemore, Woodvale and Mopani farms as well as Hlalani Kuhle in Cowdray Park on Tuesday.
On Monday, the Commission visited Doelfontein and Judds farms in Gwanda where private property developers are suspected to have acquired land under controversial circumstances.
Justice Uchena said the commission was worried about the slum settlements witnessed during the tour, and which are now a permanent feature across the country.
"Things which we saw should never been encouraged, where people just move in on land with no sewer and water. It raises health problems when there is an outbreak of disease," he said.
President Emmerson Mnangagwa appointed the six-member commission to clamp down on land barons controlling and allocating vast tracts of land in and around urban areas.
The commission, which reports to Mnangagwa, will be in Matabeleland till November 23.
Bulawayo City Council's acting deputy engineer, Wisdom Siziba, told the commission during the tour that illegal structures were straining the local authority's capacity to deliver adequate services to residents.
"If the rate at which illegal structures are mushrooming in the city continues, we are likely to have serious problems. The council will definitely not be able to provide enough water and sewer systems for the city," said Siziba.
During the tour of Lot 27 at Lower Rangemore, the provincial physical planning officer for Matabeleland North, Raymond Nyandoro, blamed the mushrooming of illegal settlements on land barons and bogus private land developers.
"Out of the 32 private land developers in this area, almost half are bogus. We have problems with land developers who have developed and constructed structures without valid permits. They just draw their own maps without the approval of the Department of Physical Planning," Nyandoro told the commission.
He said most of the houses in Rangemore have been completed, but did not have basic services such as water, sewer and electricity as a result.