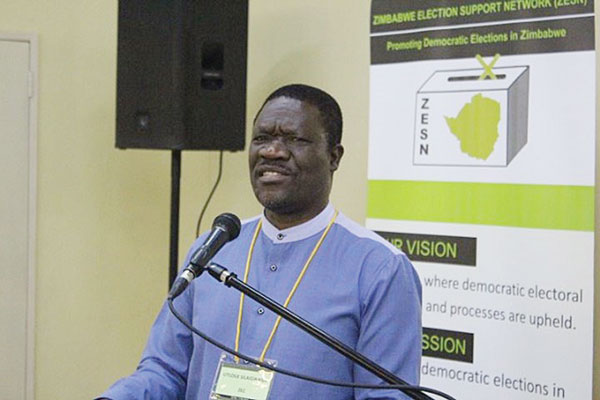 The Zimbabwe Electoral Commission (Zec) has insisted it executed its mandate satisfactorily in the July 30 elections despite criticism from mainly international observers who said the poll failed to meet international standards.
BY OBEY MANAYITI
The EU Observer Mission (EUOM) raised a red flag over numerous issues regarding the conduct of elections, among them the independence of Zec and the fact that the results were not verifiable or traceable.
In an interview, Zec acting chief elections officer Utloile Silaigwana blamed social media for creating 'falsehoods' against the commission.
"The European Union like any other observer group is entitled to its own views. Save for certain unsubstantiated allegations by the observer group, Zec believes that there are lessons to be learnt from any election," Silaigwana said.
"The major lesson learnt is that political egos can affect the smooth administration of electoral processes. Further, as an electoral management body, we learnt that social media is a tool which can be used to distort reality by repeating misleading and untrue statements so many times that they take on the veneer of truth. The truth is that we conducted our elections in accordance with our laws. We met regional standards and were duly acknowledged to have done so."
Silaigwana said the commission exercised full autonomy in the conduct of the elections as provided by the electoral laws and that from the preliminary reports received so far, the majority of observers gave credit to Zec for the manner in which it conducted the elections.
In its report, the EUOM raised a number of issues against the electoral mother body.
"The electoral commission lacked full independence and appeared to not always act in an impartial manner. The final results as announced by the Electoral Commission contained numerous errors and lacked adequate traceability, transparency and verifiability," reads the report.
EUOM said the election management body became embroiled in a number of contentious issues, including the layout of the presidential ballot, modalities for printing and distributing ballots, poor procedures for confirming ballot security between printing and election day and the conduct of postal voting.