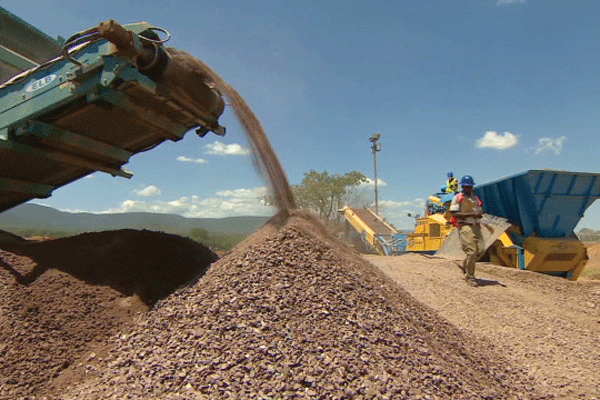 CENTRE for research and development (CRD) has called upon the government to act in a responsible manner when dealing with minerals, claiming there was risk that the looting trend could continue unabated if there was no meaningful reforms and change of policy.
BY OBEY MANAYITI
CRD has been a key figure in the documentation of the plunder of Marange diamonds as well as gross human rights in the diamond fields.
There has been a marked decline of diamond production in Marange from the time the precious stones were discovered but on the other hand, there has been an increase in the complaints by the community regarding their relationship with the mining company, Zimbabwe Consolidated Diamond Company (ZCDC).
"The government must show commitment to good governance by expediting reforms in a transparent and accountable manner," CRD said at the weekend.
The organisation said government promised to roll out devolution from where provincial councils will be responsible for the development of particular provinces. CRD said despite that promise, enabling systems have not yet been put in place while unprecedented governance deficits and unaccountable revenues generated from the exploitation of natural resources goes unchecked.
"In his proposals for devolution, President Emmerson Mnangagwa assured the nation that each province will have its own economic development plan underpinned by resources found in its locality," CRD said.
"It now raises eyebrows how provinces will benefit from their resources when central government has already signed off exclusive mining rights for their strategic minerals."
CRD also took aim at the new austerity measures announced by Finance minister Mthuli Ncube, claiming they will only serve to burden the poor yet plunder will go unchecked in mining areas.
The organisation said Zimbabwe missed an opportunity to turn around the economy from its rich alluvial diamond discovery because of poor accounting mechanisms and hence continuing with the culture of depending on foreign aid.
CRD also recommended the Ninth Parliament to follow up on former government officials and mining executives implicated in the plunder of alluvial diamonds in Marange and hold them to account.
The organisation said Parliament and other stakeholders must be given an oversight role on contract negotiations with investors in terms of mining claims to avoid giving out resources meant to develop the country for a song.