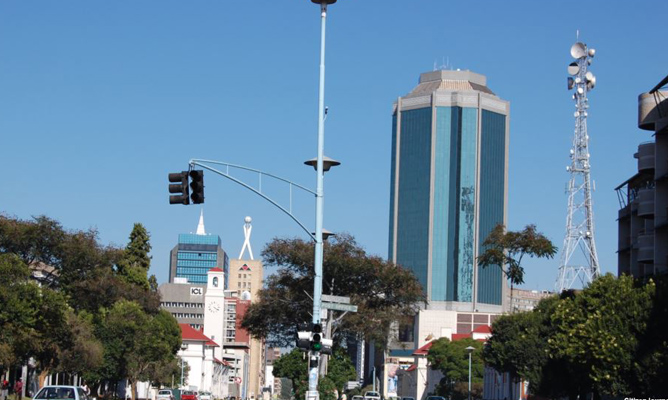 THE Zimbabwe Information and Communication Technologies (ZICT) says 154 cases of bank card cloning have been reported in the country so far as more people use electronic payment systems in the absence of cash.
BY TATIRA ZWINOIRA
Card cloning, fraud, identity theft, money-laundering through electronic vandalism, among others, are the most common cybercrimes in Zimbabwe, according to the Reserve Bank of Zimbabwe (RBZ).
Since 2016, cybercrimes have gradually risen, driven by the rapid adoption of plastic money as 95% of the country has now gone cashless, owing to persistent cash shortages.
"Consumers in Zimbabwe are now paying with bank cards due to cash shortages. For thieves, that plastic represents a lucrative spending opportunity. So far in 2018, the number of bank cards compromised at merchant card reader (through card cloning) is over 154 cases with most of the cases not being recorded. Bank card cloning is typically done via skimming devices that capture card data," ZICT, in its recently released Cyber Security Booklet, said.
"Credit card skimming is a form of card theft, where criminals use a small device (or "skimmer") to steal your card information from legitimate places of business. These skimming devices can be attached to ATMs or designed to look like a proper card reader."
The Cyber Security Booklet covered the period from January to early this month.
Card fraud is a major cybercrime in the country and the world that involves stealing or in this case, cloning credit and debit cards issued by banks. The purpose is to steal from a customer's bank account or make use the card to complete online purchases.
As of March 31, 2018, there were a total of 4 557 267 cards in issue. Of that amount, 4 471 819 were debit cards, 17 268 credit cards and 68 180 prepaid cards. The total cards in issue was up from 4 363 081 at the end of December 31, 2017, showing continued uptake in the transacting public preference in using cashless solutions due to rising cash shortages.
Cash shortages are as a result of low production to increase exports, which is the main source of foreign currency or cash generation in the country and the continued rise in the consumptive nature of the economy, leading to a high demand for imports.
ZICT said some of the ways by which the transacting public can safeguard themselves include keeping the bank card in sight at all times, never sharing the PIN number and punching it discreetly, looking for signs of tampering and checking the bank card statement.
Other ways include notifying one's bank before travelling overseas and setting up daily alerts with one's bank.
"Sign Up For 2-Factor Authentication: Many banks give you the opportunity to sign up for 2-factor authentication. That means that a username and password is not sufficient for signing into your account. Instead, you need to have a text message sent to your phone, or an email sent to your account," ZICT said.
In his recent monetary policy statement, RBZ governor John Mangudya said the central bank was of the view that "the ethos of effective corporate governance supported by appropriate information technology security risk management measures can be a strong foundation towards successful protection against cybercrime".
In Zimbabwe's National Risk Assessment Report of 2015, cybercrime was listed as one of the crimes contributing to the $1,8 billion estimated illicit proceeds generated from criminal activity annually.