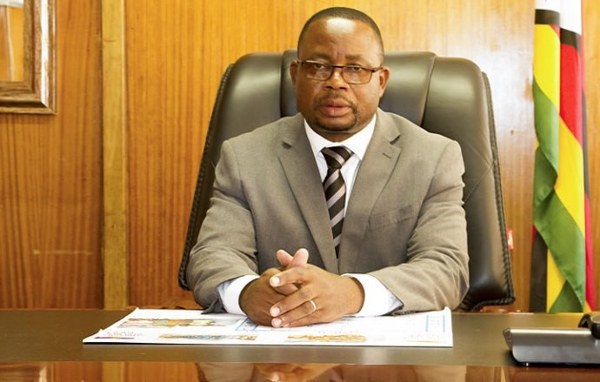 MINISTER of Primary and Secondary Education, Paul Mavima on Wednesday commissioned a new model eco-school, the first of its kind in the country at St Mary's Primary School in Hwange.
BY TINASHE MUNGAZI
The Catholic Church-run rural school, which benefitted from an Information and Communication Technology (ICT) programme by World Vision Canada and Learning for Humanity, became the first school in the country to pilot an eco-school at a cost of $220 000.
The e-learning project will provide access to digital classrooms through provision of technological tools and connectivity accessories that will permit online access, to content focused on developing linguistic competencies, values and skills for life-long learning.
Eco-school is a total e-learning solution focused on teachers and leaners from Early Childhood Development (ECD) to Grade 12 (Form 4).
It makes use of a digital media library, e-learning software, courseware for every grade and subject, teacher and technical training among other components.
The project entails the use of 55-inch TV screens which are fitted into each classroom with content being uploaded by the teacher via a tablet. The learning system does not always use internet, but a local area network where learners and teachers can access learning materials such as textbooks and teaching aids kept in a digital library format.
The system which caters for Grades 1 to 7, allows teachers to upload their content as part of localising lessons, while they can also be assessed by the head on the system without physically using scheme books. The system is being developed by Canadian-based software company, Learning for Humanity.
Officiating at the commissioning ceremony, Mavima said the development was in line with the requirements of the competency-based curriculum which sought to realise a vibrant digital transformation of the learning environment.
"The requirements of the competency-based curriculum are clear in terms of the learner's exit profiles that we want as a nation and this can only be realised through clear and vibrant digital transformation roadmap. The programme that we are commissioning here today will go a long way towards the realisation of that transformation. The St Mary's e-learning project reconfigures the learning environment here in Hwange and prepares the future of our learners, as championed by the ministry in partnership with communities.
We have a vision that all our schools will be ICT-enabled in the next three to five years," he said.
He said resourcing disadvantaged schools would enrich the education system.
The school will serve as a model for other schools locally and in the region.
Head of school Thokozile Dube said the eco-school was already impacting positively on the delivery of lessons while plans to open it up to the community were at an advanced stage.
"There has been excitement among the learners and teachers as the delivery of lessons is now somewhat attractive and engaging since we started using the technology. We plan, in the long run, to extend this development to communities so that they also access wealth of information and knowledge that comes with the digital world," she said.
World Vision Zimbabwe has supported over 30 rural schools in setting up computer laboratories in a bid to introduce ICT and computer-aided learning to the most vulnerable. Each school has received about 20 computers which are solar or generator-powered.
The organisation this year alone assisted 21 schools in Lupane and Hwange to access digital personalised learning.