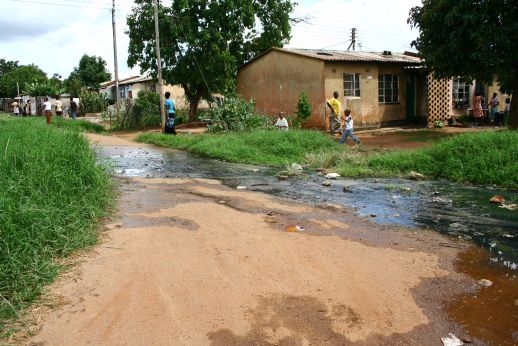 THIRTEEN people have succumbed to cholera while 106 have been hospitalised, acting director for health service in Harare, Clemence Duri, confirmed yesterday.
BY VENERANDA LANGA/KUDZI MUCHENJEKWA
Duri told NewsDay that seven people died at Beatrice Road Infectious Diseases Hospital, four at home and two on arrival at other city health institutions.
"The number of people infected with cholera continues to rise. As of yesterday, we had four deaths in the community, two who were brought in dead and seven who died at the institution. The number of people who been admitted due to cholera was 106 patients and they were admitted at Beatrice Road Infectious Diseases Hospital," he said.
This comes as the Zimbabwe Association of Doctors for Human Rights (ZADHR) has expressed concern over Zimbabwe being classified as an international cholera hotspot, alongside some war-torn countries.
World Health Organisation 2016 data shows that Zimbabwe was listed as a cholera hotspot, alongside the Democratic Republic of Congo, South Sudan, Mozambique, Tanzania, Afghanistan, Iraq and Haiti.
In a statement, ZADHR bemoaned the poor state of service delivery.
"Zimbabwe has over the years been a central figure on the world cholera map, together with other war-torn or collapsed states, and it is deeply worrying that the central and local government authorities have not moved with speed in allocating time, human and financial resources towards finding a lasting solution to the persistent outbreak of diarrheal illnesses in Zimbabwe," ZADHR said.
"The state of service delivery ranging from water supply, refuse collection and sewer reticulation has continued to deteriorate, thereby posing a grave danger to inhabitants of most urban and peri-urban communities."
The medical professionals said government should accurately declare the gravity of the current outbreak and also invite international humanitarian aid to curb any continued loss of life.
"Government should urgently appoint a national taskforce comprising of Ministry of Health, Local Government, civil society, residents' association and other stakeholders that will comprehensively come up with actionable plans to deal with the resurgence of diarrheal illnesses in Zimbabwe," they said.
ZADHR said they will also urgently deploy teams of doctors throughout the country to complement existing medical staff and monitor the current outbreak.
Newly-elected Harare mayor Herbert Gomba said it was high time government urgently considers construction of Kunzwi and Musami dams to ease Harare's water problems.
The Community Working Group on Health (CWGH) has also called on government to rescue the country's health sector which is reeling under acute drug shortages, including shortages of Oxytocin, used to induce labour in pregnant women, and other essential drugs required during emergencies.
Last week the World Health Organisation hailed Zimbabwe's health system as that of a low-income country with system performance of an upper-middle-income country, but CWGH executive director Itai Josh Rusike told NewsDay that: "It is surprising that the World Health Organisation (WHO) last week hailed Zimbabwe's health system performance indicating that it was at par with that of an upper-middle income country, but surprisingly TB patients cannot access drugs, the country experiences frequent ARV stock-outs, there aren't enough health workers, no medical equipment and the infrastructure is collapsing while over 90% of the country's drugs are funded by external partners."
Rusike said government should not be comfortable or have a false sense of comfort that all is well in the health sector.