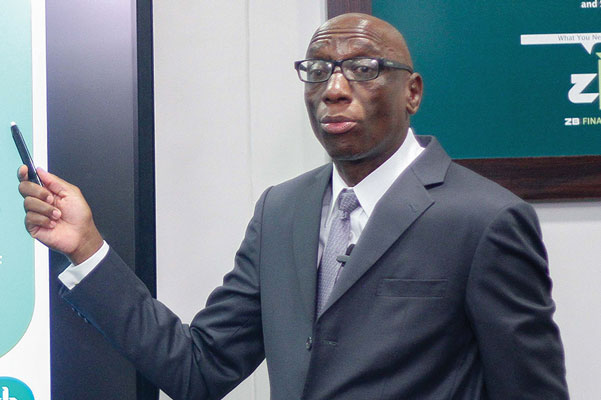 FINANCIAL services group ZB Financial Holdings Limited will complete its Plumtree housing project with 708 high and medium-density stands in the next four to six months, chief executive Ron Mutandagayi has said.
BY MTHANDAZO NYONI
The project, which was commissioned last September, was initially planned for delivery in April this year, but was delayed because of unavailability of some raw materials caused by the shortages of foreign currency which the country is currently experiencing.
"We are in the process of constructing the sewer reticulation ponds," Mutandagayi told Southern Eye in an interview last week.
"The construction probably has gone around 50%. The actual servicing of the land has also commenced.
"Currently, we are doing bush clearing and we are marking our roads as well as our stands."
He added: "So we have made significant progress as far as that is concerned. In terms of when we are likely to finish, I think we looking at probably another four to six months because we got to source a number of materials which require foreign currency."
"So it might take us a little bit longer than anticipated. We are excited about it, we have launched it and we are selling it off plan, so if anyone is interested in those stands we can talk about how we fund them and how the purchase process goes," he added.
Of the acquired stands, 366 will be in the high-density, with the balance of 342 being in the medium-density.
At the beginning of this year, ZBFH announced that it had set aside $10 million for the purchase of land across the country that will be serviced for the residential market.
Mutandagayi said there were plans to purchase more land in areas such as Gwanda, Beitbridge, among others, for housing projects.