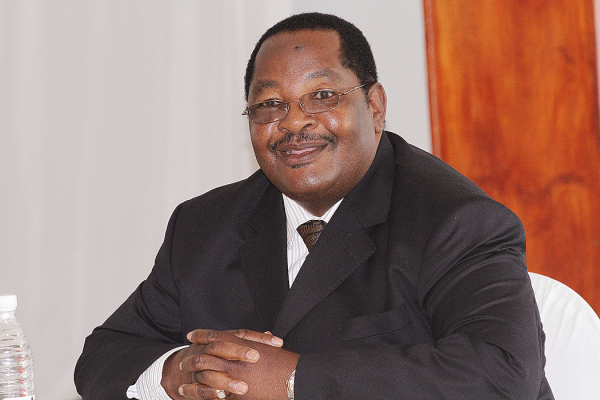 ZANU PF has effectively dashed people's hopes on the possibility of forming an inclusive government by shutting its doors on any negotiations in the face of a crippling economy, dilapidated public infrastructure and low investor confidence among other factors that have negatively affected the country.
BY OBEY MANAYITI
The majority of Zimbabweans and interested stakeholders have been calling for a government of national unity (GNU), describing it as the best foot forward to rebuild the economy.
Although Zanu PF has the majority in Parliament and won the disputed presidency, most people thought it would be ideal to join forces and rescue the country from the doldrums.
But like in November last year during the fall of former President Robert Mugabe when the majority marched on the streets of Harare and other towns in solidarity with the military intervention that deposed Mugabe, Zanu PF unexpectedly dashed people's hopes by claiming the transition had nothing to do with anyone outside Zanu PF.
In an interview yesterday, the party's secretary for administration Obert Mpofu said from his point of view, no such an arrangement was in place.
"I don't think there is such an arrangement and I am not aware of any such arrangement, perhaps it's still coming to our attention, but I am not aware of such," Mpofu said.
"There has never been such a discussion unless if it is beyond my level, but as far as I am concerned, there is not such an arrangement. As far as the party is concerned, there is no such an arrangement."
Asked if there was any possibility of Zanu PF entertaining such in future, Mpofu said in the slightest chances the negotiations would be done in a manner that was systematic and procedural, and not through speculation.
This came as foreign currency parallel market rates were galloping by the day and prices of basic commodities have shot up.
But MDC-T chairperson Morgen Komichi said they met and made a binding resolution.
"The national council met and resolved that the president can engage in limited dialogue with various stakeholders with the view of resolving the disputed elections, State violence and reforms going forward. That is the resolution of the national council," Komichi said.
"So far, we don't have any framework. There is nothing at the moment. The process and mechanics of resolving the above is not yet in place."
The MDC Alliance has performed well better at this year's harmonised elections than it did in 2013.