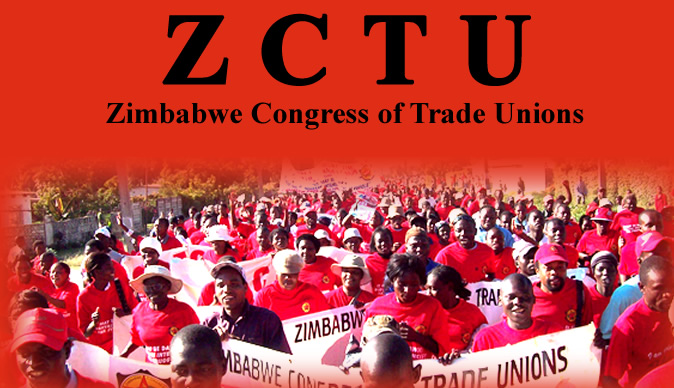 ZIMBABWE Congress of Trade Unions (ZCTU) secretary-general Japhet Moyo has challenged the ruling Zanu PF government to honour its pre-election promises, which he described as "fake".
BY BRENNA MATENDERE
"Towards the elections, we were told of mega deals and pledges of $16 billion, including 15 000 jobs in one company. Now that the election is over, everyone is anxious to see these promises materialising. This is not time for political gatherings for those declared winners, but (time) to fulfil pre-election promises," Moyo told a recent stakeholders' meeting in Gweru.
"The tendency of blaming others or looking for a scapegoat for not delivering on the promises will not be accepted this time. Our neighbours or those with their monies should not be our focus, especially when we are endowed with a good weather, fertile land and abundant minerals."
ZCTU president Peter Mutasa echoed similar sentiments and lamented the deteriorating working conditions, saying most workers were now earning "a fraction of the gazetted minimum salaries".
Mutasa said it was time workers demanded better working conditions.
"We face a number of problems that range from poverty, inequality, wage theft and unfair labour practices. We cannot overcome these if we do not come together and stand up to our oppressive employers," he said.
Mutasa said workers were enduring long working hours only out of desperation.
"Let us put aside all our political affiliations, sectoral interests and focus on our collective interests as workers. We are workers first and we sustain our families through what we get from our labour, not from political parties," he said.
The ZCTU leader slammed President Emmersson Mnangagwa's administration, saying it had failed to protect workers from pro-capitalists.
"We need to be on guard, as government has abandoned one of its fundamental duties, the protection of citizens in favour of advancing sectoral interests of businesses," he said.
The biggest culprits to come under attack for abusing workers were Zimbabwe's all-weather friends, the Chinese. This has been blamed on Zimbabwe's Look East policy.
Mnangagwa's mantra of "Zimbabwe is open for business" has also been blamed for worsening the workers' situation, as the State is seen as unwilling to punish exploitative foreign employers in order to lure investment.