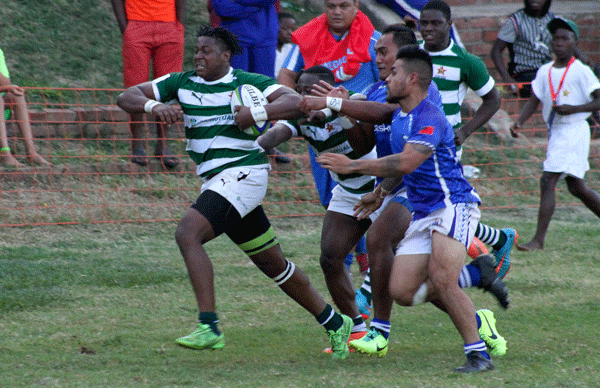 In sports, emotions run high, so high that in fact some fans have taken their own lives in disappointment of a beloved team's loss. Sport is awash with reports of such tragic events, where a supporter just cannot take continued failure of the fall from grace of a beloved team.
Editorial
"When you don't win, you are responsible for so many unhappy people," observed former Arsenal manager, Arsene Wenger, reflecting on spending 20 years at the famous English club he served with distinction, particularly in the first part of his tenure.
Consider this story which was reported in United Kingdom by The Telegraph on August 14, 2017: The Arsenal manager recalled what had happened to him over his morning coffee when he was in South Africa, watching the 2010 World Cup.
After visiting the breakfast buffet at his hotel, he had sat down next to a fellow guest who turned out to be a journalist from Kenya. As they exchanged pleasantries, the man – who had immediately recognised him – asked if he appreciated how significant a presence the Premier League was in the country's daily life.
Wenger replied that, yes, he knew the competition was big across the world. Not like it is in Kenya, the man insisted. In Kenya they live and die by the results from England; literally.
After all, he said, his cousin was an Arsenal fan. And after Arsenal had lost to Manchester United in the 2009 Champions League semi-final, he was so distraught that he hanged himself. He was found the next day dressed in his Arsenal replica shirt.
Which brings us to Zimbabwe sport and in particular, rugby. Like in tennis, cricket and hockey, Zimbabwe used to excel in rugby, and in the absence of South Africa's Springboks, bossed the continent and made it to the first two World Cup finals held in 1987 and 1991.
Since then, the sport has spiralled down to the present situation where the country does not have a national league any more.
Instead, clubs have been reduced to a little more than social and boozers teams, with no sponsorship for a national league since 2014 after Delta Beverages pulled out.
The problem cannot be lack of support from the fans — who, in their thousands, have filled Hartsfield in Bulawayo or the Prince Edward ground in Harare to witness one humiliation after another.
That brings us to another emotive issue: the failure of the Sables to qualify for the Japan finals next year and the fallout between former Springboks winger Tonderai Chavhanga — a Zimbabwean — and Peter de Villiers, a former South Africa rugby coach now in charge of Zimbabwe.
"We have seen how many players have come out of that country, tremendous amount of talent…It was very noble and a very good gesture and intent by Zimbabwe Rugby Union to employ Peter de Villiers. When Peter was appointed, he promised that he was going to get us to the World Cup and he failed, and I just feel that we need to look elsewhere; we need something different," Chavhanga told South African website rugby365.com.
"You know, I don't want to get into that conversation too much, but for someone who ran away from the problems of his own country when I was there trying to help the people of Zimbabwe, he is wrong," retorted De Villiers.
We do not care about the merits of the arguments by both these fine gentlemen, who obviously know more about rugby than we do. But we do care about the passion, which we feel the authorities are missing.
Sport sends ripples outside of the confines of the stadium, affecting people's lives, the mood of its fans until the next game. As fans, we plan our whole week and weekend on what our favourite teams are doing.
So, Mr De Villiers and the Zimbabwe Rugby Union, please remember that you are in charge of a sport that requires accountability — to the fans. If you cannot do that, please get out and we start anew. After all, this is a new dispensation.