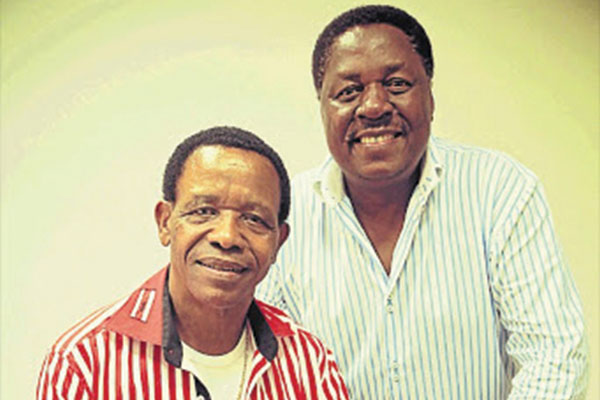 VETERAN South African Umbaqanga-Maskandi music group, Soul Brothers, are set to reignite the fire they lit in Bulawayo last December when they headline Umcimbi Wabantu, an annual bash meant to celebrate Bulawayo's first commercial radio station Skyz Metro FM's second anniversary.
BY SINDISO DUBE
Umcimbi Wabantu, which is set for the Large City Hall on September 29, will serve as Intwasa Festival of Arts KoBulawayo's shut down party.
The annual festival will be held from September 26 to 29 under the theme Realities and Experiences.
Soul Brothers will be supported by top performers Jeys Marabini, who is riding high with his recently launched album Ntunja Mbila, Madlela Skhobokobo, Zinja Ziyamluma and Clement Magwaza.
Ramsey K, Simunye Simunye, Mimie Tarukwana, Msizkay, Gregory, GDA Fire and Knowledge Nkiwane are among the artistes who will grace the stage.
Soul Brothers' music has transcended generations in Bulawayo with popular songs such as Yimi ndoda, Sibongile, Bazobuya and Siphalaphala.
Skyz Metro FM manager Godwin Phiri said all was set for the big night which has grown to be the biggest party in Bulawayo.
"After our inaugural bash last year at the White City Stadium, it's safe to say Umcimbi Wabantu is the biggest annual bash in the city. The levels of expectation from fans and performing artistes and also the radio staffers are high and positive," he said.
"We are collaborating with Intwasa to ensure that Bulawayo gets its best show of the year. Intwasa and the radio station is for people, locals to celebrate. Everything is set and the Soul Brothers are ready to rock Bulawayo once again after their last show in December last year."
It will be the second time for the group to perform in Bulawayo without their late leader singer David Masondo.
Last year Professor, Stiff, Madlela Skhobokhobo and Ammara Brown were the headline acts at the radio station's first anniversary bash.