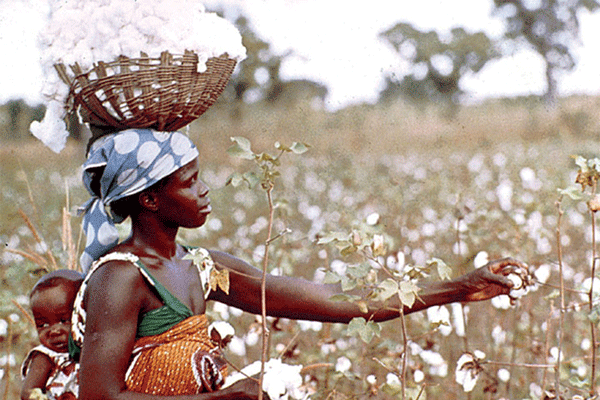 THE Association of Cotton Value Adders of Zimbabwe (ACVAZ), a grouping of all stakeholders involved in the cotton value chain, is bullish about national seed cotton output this year, which would in turn push cotton lint production upwards.
BY FREEMAN MAKOPA
The body expects seed cotton production to more than double to 150 000 metric tonnes this year from 74 000 metric tonnes produced last year, driven by input support from government, which has seen the cotton hectarage increasing.
"We are projecting an increase in lint production. Last year, 74 000 metric tonnes of seed cotton was produced. If converted, it will be 30 000 metric tonnes of cotton lint. We are confident of meeting our lint national demand this year," ACVAZ director Admire Masenda said in an interview.
"Already, a total of 120 000 seed cotton have been bought by ginners from farmers and we are expecting it to reach 150 000 tonnes of seed cotton. If we convert it, we will get 80 000 metric tonnes of lint. So, this means we would have surpassed out national lint demand which is 12 000 metric tonnes."
According to ACVAZ, the local ginning industry, comprising Kadoma Textiles, Glendale Spinners, Twine Cordage and others, were operating at 70– 80% of plant capacity and required 12 000 metric tonnes of lint annually.
Cotton lint exports have recovered since dollarisation.
Estimates indicate that lint exports reached 45 000 tonnes in 2017, about 268% higher than 2016's output of 12 223 tonnes due to expanded cropping.
This year, lint exports are expected to surge to 67 890 tonnes, approximately $130 million in gross earnings, buoyed by higher production volumes and favourable international prices.