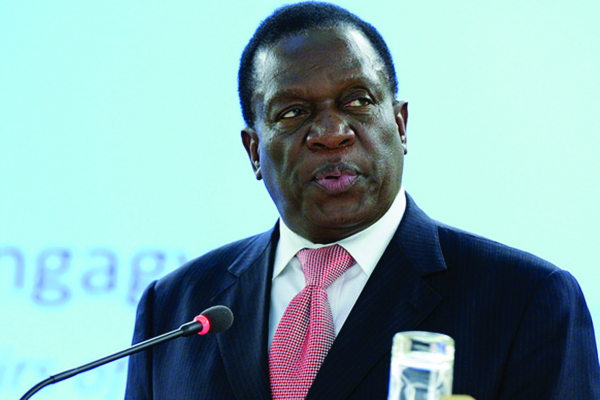 THE Zimbabwe Coalition on Debt and Development (Zimcodd) has called on President Emmerson Mnangagwa to ensure that his Zimbabwe is open for business mantra and re-engagement policy respect labour rights by investors.
BY VENERANDA LANGA
Zimcodd, in a statement, said the re-engagement policy must also involve ordinary citizens that were immensely affected by any policies.
"Any re-engagement policy must protect the citizens' rights, particularly labour rights as there are rampant cases of Chinese investors abusing local workers (physically, economically and sexually), and these cases should be investigated and prosecuted because Zimbabweans are not open for abuse," the Zimcodd statement read.
"The policy should avoid excessive tax concessions and holidays which impact on the tax revenue base; guard against making Zimbabwe a home of money launderers, and should promote responsible investment premised on social, economic and environmental accountability."
They said the new dispensation must think beyond the current socio-economic crisis, and make social justice principles a central element in all policy frameworks in a humane and ecological context.
"Social justice and sustainable environmental standards must guard against excesses of the market driven economy such as urban decay, carbon emissions, land degradation, water and air pollution, all of which have the potential to reverse the perceived economic gains of liberal economic reforms in the long run."
Zimcodd said a market-driven economy focusing on quantity of growth more than structure and quality of the growth had tendencies to disregard the social elements of human development.
"It is incapable of regulating its own excesses, thereby violating some fundamental social and economic rights. The Mnangagwa administration must decisively deal with the debt question as the nation is faced with a high debt overhang in the region of $18 billion (domestic and external) with no tangible solution on how to deal with the crisis," Zimcodd said.
Zimmcodd also said government must not mortgage the country's natural resources as it was counterproductive and unsustainable to such an extent that future generations will curse the country's leadership.
The said government should put in place and implement strong domestic resource mobilisation strategies and plug illicit financial flows. Other calls were for government to be accountable to the people and implement domestic redistribution policies that address both poverty and inequality.