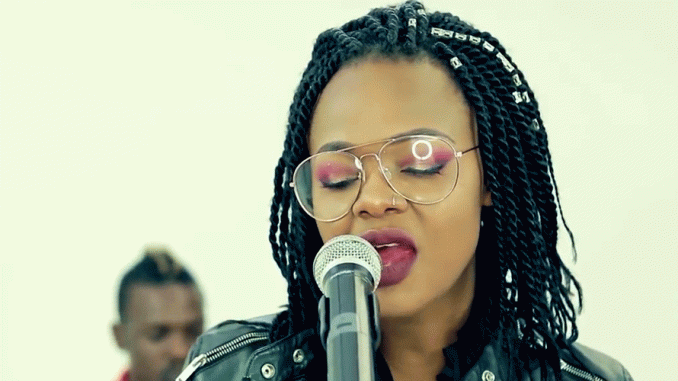 DANCEHALL chanter Ninja Lipsy's brand new song titled Pfee has attracted a lot of controversy, which the musician has, however, dismissed saying while the title was open to various interpretations, it was not political.
BY SINDISO DUBE
Pfee, which is a Shona ideophone that describes sudden action, was popularised as a Zanu PF slogan — ED pfee — ahead of the July 30 harmonised elections.
The song has attracted mixed reactions from listeners, with others saying it had political connotations, while others felt it carried sexual innuendo.
"This song has many meanings. It's more of social issues than political issues like many have described it. It's all for the listener to decode it in their own preferred manner, but it's not political," she said.
"I talk about a driver who has to be cautious on the road to avoid accidents. Others also describe the song in a sexual manner but, well, it is for the listeners to give meaning to the song."
Produced by DJ Tamuka of Military Touch Movement, the song becomes the pair's first project without the involvement of other artistes.
"We have worked together with Tamuka as a collective with other artistes, but this was the first time we worked together without anyone else. The song was his idea. He just shared the concept with me when we were in the studio. I sampled the beat, wrote the lyrics and recorded in one day," she said.