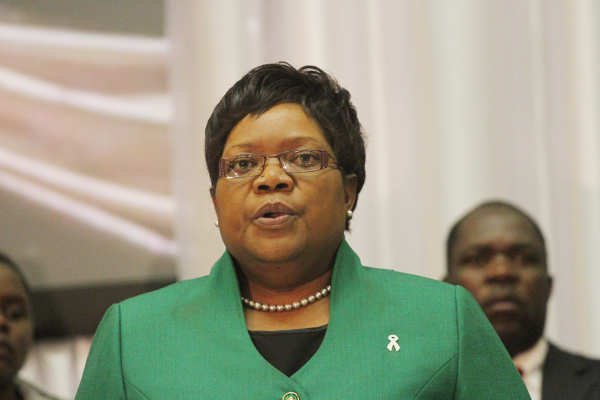 OPPOSITION Democratic Assembly for Restoration and Empowerment (Dare) leader Gilbert Dzikiti has dumped his own party that was a member of People's Rainbow Coalition (PRC), led by National People's Party president, Joice Mujuru, and joined Zanu PF.
By Everson Mushava
Dzikiti confirmed the development yesterday, saying he has decided to join Zanu PF because he believes the ruling party shares his vision.
"I have decided to join Zanu PF as we have ideological congruence in the post-2018 elections," Dzikiti said.
In a letter to Mujuru dated September 11, Dzikiti, who was PRC spokesperson, said he painstakingly made the decision to quit after the coalition's poor showing in the July 30 elections where the majority of the electorate voted for Zanu PF and MDC Alliance.
"It is with a heavy heart that I write to you on my decision to leave PRC and Dare. Indeed, we shared happy and sad moments together," part of Dzikiti's letter read.
"After introspection, I have decided to join Zanu PF and feel the restoration agenda will be fulfilled by President Emmerson Mnangagwa. I learned a lot from your assertive and humble persona and respect that deep within you is etched the unwavering nationalist agenda which flows in blood vessels of every war veteran and nationalist."
He added: "It is my hope and wish that we will find each other in Zanu PF, a party which I know remains dear to all those who fought the liberation war. I will forever cherish and hold dear all we shared in our quest for a Zimbabwe we want. It is for me time to build and to help move Zimbabwe into a better nation."
"I want to thank all co-principals for their company and leadership through our journey. I sincerely wish you the best in your future endeavours and can only say Zimbabwe is greater than ourselves," he said.
Zanu PF spokesperson Simon Khaya Moyo was yesterday not available for comment.
"We are in Parliament, I can't attend to you," Khaya Moyo said.