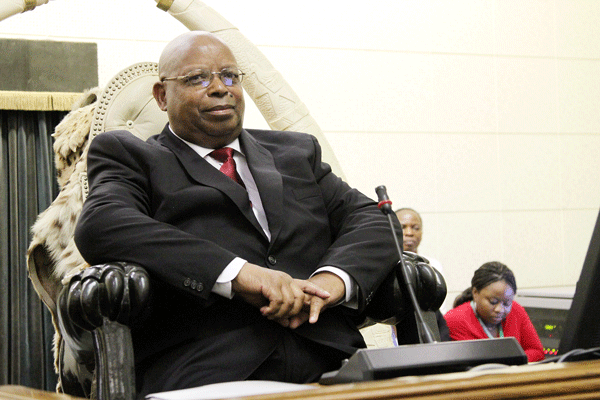 Speaker of the National Assembly Jacob Mudenda is tipped to retain his position as it emerged that both President Emmerson Mnangagwa and his deputy, Constantino Chiwenga, have expressed confidence in him after he smoothly presided over former President Robert Mugabe's resignation last November.
BY XOLISANI NCUBE
According to Zanu PF sources, Mudenda, who did not contest the July 30 elections, was guaranteed to continue as head of the legislative arm of government.
"He is going to retain the seat, hence he did not participate in either the party's primary election or the general elections because his post had been assured.
"After the swearing-in of MPs tomorrow (today), a caucus will be called to officially announce to all MPs who would have been sworn-in on who should be elected the Speaker of Parliament and the president of the Senate. After that, next week Tuesday September 11, 2018, we shall then have the first sitting of the National Assembly, upon which the two shall be elected. But on the issue of the Speaker, it is as clear to us that Mudenda is the man who is going to be the Speaker again," a senior party official said.
Last week, Mnangagwa held meetings with Mudenda over the issue of convening Parliament for the purposes of swearing-in so that he could appoint his Cabinet.
Mudenda confirmed that he held meetings and discussions with the President over the issue of swearing-in of elected MPs.
"The President has confidence in him, so on the first sitting of the National Assembly, we shall vote for Mudenda again. Tomorrow (today), it is just a day for swearing-in, then wait for next week to elect the presiding officers," a source said.
Clerk of Parliament, Kennedy Chokuda confirmed that today, no election of the Speaker or the president of Senate would take place, as these had been set for next Tuesday.
Mudenda will today meet with the International Republican Institute and the National Democratic Institute that have been in the country to observe the July 30 elections.