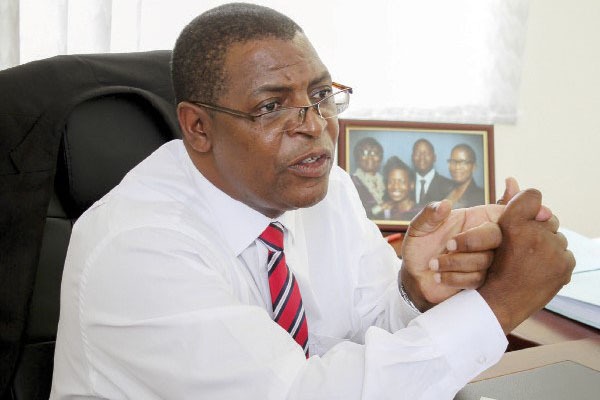 THE MDC Alliance leadership has instructed provincial structures of coalition partners to begin the integration process bringing their membership under one roof, a process that could see some members losing their positions and causing tensions in the party.
BY NQOBANI NDLOVU
This comes after MDC Alliance leader Nelson Chamisa recently announced the appointment of MDC leader Welshman Ncube and MDC-T chairperson Morgen Komichi as his deputies and former PDP leader Tendai Biti as deputy national chair as the coalition starts morphing into one political party.
The MDC Alliance brings together seven opposition parties — MDC-T, MDC, PDP, Transform Zimbabwe, ZimPF, Zanu-Ndonga and Multi-Racial Democrats.
In an interview, Ncube confirmed the provincial structures of the seven parties to the MDC Alliance have been ordered to begin the painstaking process of integrating.
"What is happening is that we are integrating; we are integrating the parties which are in the alliance. All the seven parties in the alliance have passed resolutions to authorise the integration of all the parties in the alliance," he said.
"The provincial leadership has been instructed to meet and say how do you integrate, how do you bring together at provincial, district and ward level, the leaders of the seven political parties into the Alliance?," Ncube told Southern Eye on Wednesday.
The exercise is likely to stoke tensions and horse-trading among the leadership in the provincial structures to ensure they keep their positions after Ncube admitted some were likely to lose their positions.
"There are obviously people who will not have space to be integrated at provincial level, they will then have to be integrated at district level, and those who have no space at district level will have to be integrated at ward level, while everyone eventually integrated at branch level because the branches can be as many as there are members," Ncube said.
"Anyone who has not found any space at national, provincial, district and ward level will ultimately find space at the branch level. So everyone will ultimately be integrated. That is in terms of the structures. Then there is membership, people who are just card-carrying members, they automatically then become members of the MDC Alliance by virtue of being a member of one of the seven parties."
Ncube admitted the process will not be uniform as the negotiations will be determined by the political dynamics and political party presence in each province.
"In Bulawayo, for example, you might find that there are three parties, the MDC-T, MDC and PDP with a full leadership and those will be integrating. The same runs true in many provinces," said Ncube.