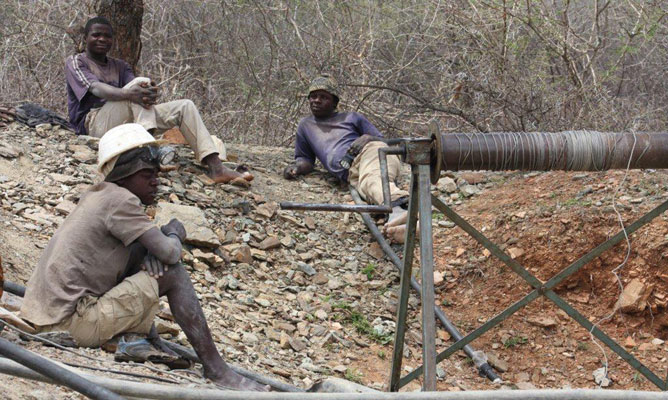 Three illegal miners died at Alice Stories Mine in Mazowe on Tuesday after a disused shaft they were working in collapsed.
By Simbarashe Sithole
The bodies of Ruben Nyambo (27), Naison Phillip (25) and Luke Phillip (22) were retrieved on Wednesday after a passer-by, Matthew Samuel, smelt bad odour coming from the shaft.
"I can confirm the death of three illegal miners who were retrieved yesterday at Alice Stories Mine and are currently in a decomposing state after they spent a few days underground," Mashonaland Central police spokesperson Assistant Inspector Petros Masikati said.
The bodies were taken to Concession Hospital for a post mortem.
Masikati urged illegal miners to acquire licences and exercise extreme caution in their operations to avoid the loss of life.
Chief Chiweshe said traditional rituals should be performed immediately to cleanse the area.
"What is happening in Mazowe is not pleasing. Many miners are dying because they are not following our tradition properly.
I have often told them to perform rituals, but they fail to take heed hence a lot of lives are being lost," he said.