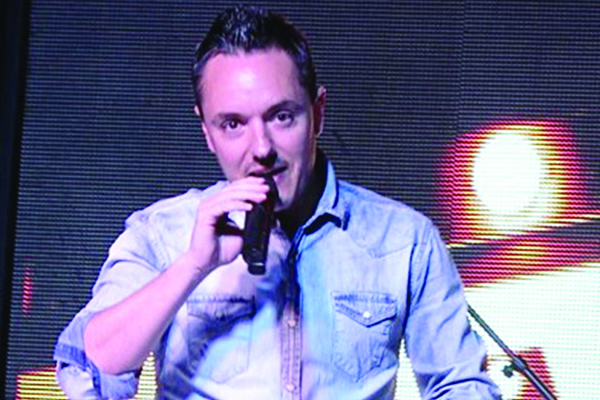 SHOKO Festival director Samm "Comrade Fatso" Farai Monro, yesterday said they have spiced up this year's edition of the fiesta by introducing a cutting edge new night of concerts dubbed the Mash-Up Night show as part of the event scheduled to run from September 28 to 30 in Harare.
BY WINSTONE ANTONIO
The festival, running under the theme Peace in the Hood will take place at multiple venues including Reps Theatre, the Harare City Library grounds and Unit L Community Hall grounds in Chitungwiza.
Comrade Fatso said the Mash-Up Night Show was set for the second day of the festival at the Harare City Library grounds and would be a night of rare collaborations between local and international acts as they seek to push the boundaries of urban music.
"At this year's Shoko Festival we want to present the different and the ground-breaking by curating brand new collaborations between hip hop, sungura and apostolic music as we hope to grow new urban music, to inspire our artistes and to provide an unforgettable experience to our audience," he said.
"The Mash-Up Night will be headlined by the reigning king of Zim hip hop, Asaph, and will also feature an appearance by the Gqom star Moonchild Sanelly of South Africa ahead of her headlining the Peace In the Hood concert the following day."
Comrade Fatso said there will also be unusual collaborations between apostolic outfit Vabati VaJehovha with DJs Zyon Black and DJ Tricks, rapper T.Shoc, ZCC Mbungo Stars while Tamy Moyo will combine with Norwegian hip hop act Awesomnia.
He said the same night will also see a poetry slam after which popular beat boxer Pro Beatz will present a new set called One Man Sungura Sound System before the night is shut down by the Shoko Soundclash between hip hop DJs Take Fizzo and Moto Mzhinji of Monkey Nuts who will battle it out with a mix of hip hop, dancehall and sungura beats.
The festival, a production of Magamba Network, is the country's most popular and longest running urban culture fiesta that has over the years provided a platform for artistes across genres, among them comedians, musicians and spoken word artistes to perform.
The festival also hosts free conferences, workshops and panels. This year the festival will host the second edition of the Zim hip hop summit as well as the hub unconference, which will feature a number of free educational talks for artistes and the public.
Since its inception, the festival has hosted acts such as South Africa's Cassper Nyovest, Jamaican reggae icon Tony Rebel, Khuli Chana and AKA, as well as top local acts including hip hop sensation Tehn Diamond, Gemma Griffiths and Clive Chigubhu.