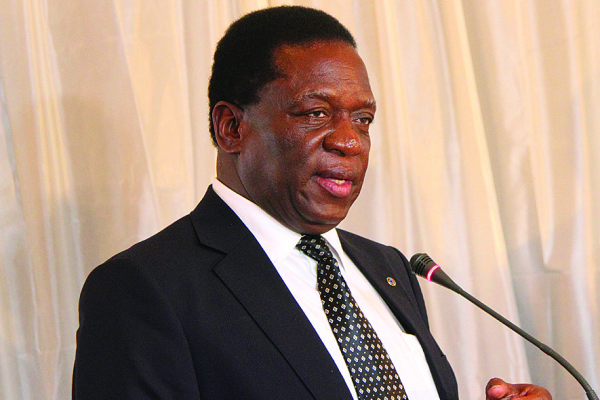 WAR veterans in Manicaland are up in arms against the Zanu PF provincial leadership, accusing the executive of making party leader President Emmerson Mnangagwa unpopular in the province.
BY OBEY MANAYITI
Already daggers have been drawn between the Mike Madiro-led executive and other provincial leaders over the state of the party in the province that culminated in Mnangagwa's poor showing in the July 30 harmonised elections.
The warring parties have refused to let go of the election results feud, but instead the situation has created a platform for the beginning of new fights in the province.
A letter directed to both Zanu PF national leadership and war veterans leadership from Makoni district points to an impending explosion, less than a year after Zanu PF purportedly renewed itself.
War veterans secretary-general Victor Matemadanda said he was yet to be briefed on the situation.
"They haven't invited me yet (war veterans from Manicaland) and if they have a plan to invite me, I am still to receive their invitation. I cannot comment on that issue because I have not received anything," Matemadanda said.
Part of the letter dated September 14 read: "The results of the 2018 harmonised election were to us most embarrassing in the sense that after a resounding meeting addressed by His Excellency the President at Mutare Aerodrome, we were left with a very clear impression that the President was certainly going to be the victor.
"Our shock came when the results placed out President in the second best position, a thoroughly degrading result to Manicaland province. We, as war veterans in Manicaland do not know who (sic) to apologise for that disastrous result."
"The question then arises as to who then has to be apportioned the blame for that humiliating result.
We believe this arose from the acts of the provincial chairman," the letter added.
In that same letter, the war veterans chronicled how certain people such as Joseph Mujati, Oliver Mandipaka and Brighton Muchuwo, who vehemently fought the G40 group were being sidelined while those reportedly aligned to that same deposed faction were being accommodated.