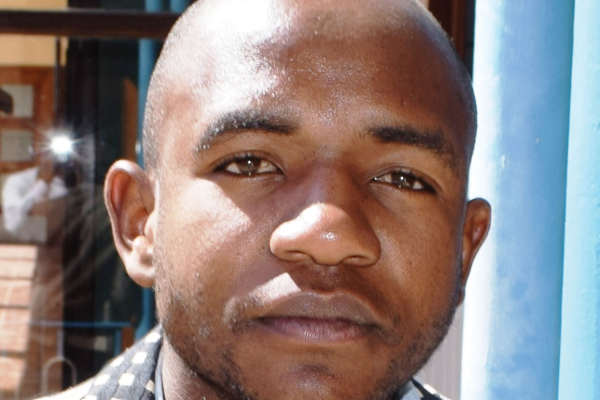 WORDS store a past, comprehend the present and map a future, but they cannot do that all by themselves. They do flow in accordance with the will of the wordsmith. Bearing that in mind, I uphold the need for the griot to play an active and objective role in storing, presenting and mapping the destiny of a nation.
By Beniah Munengwa
It was the likes of Ousmane Sembene, Chinua Achebe, Stanley Nyamfukudza and Ngugi wa Thiong'o who played pivotal roles in helping the people comprehend through multiple angles, their worlds.
Today calls for such writers to take centre stage and be on the forefront of championing opinion, especially given that a 'new dawn' is upon us. But before writers transcend to content, why should I restrain from reminding them — and the readers as well — that it is now that they can be able to raise their concerns so that they can be aligned with the new government's policy slant?
For too long, the reader and the writer's plight has always been ignored to the extent that both these aforementioned parties have resigned to fate.
Libraries have been dilapidated, piracy has remained uncurbed and the welfare and rights of a writer have not improved. Local libraries have been in a very sorry state. If they are not empty, then they are filled with obsolete titles. For external books, customs duty for book imports has remained unreasonably high and has affected accessibility of literature. This has had a negative impact on the reading culture.
And to that esteemed writer who has added so much value to the world, would it not be befitting if anyone would make the shout get heard that maybe these selfless beings who bare their souls through print and sound also deserve to be honoured. Or are heroes only those who fought in the liberation struggle and with guns alone and not with pens?
Today, an artist stands with no support, no protection from whatever situation, forever making them a vulnerable player. With no vibrant and sustainable publishing structures, nothing except for impartial and inaccessible quality emerge from writers.
For local artists, with no structural adjustments as is in South Africa, their produce remain locked up in the confines of Zimbabwean boarders and with little remuneration for their efforts. Champion swimmer and Olympic gold medalist Kirsty Coventry was yesterday sworn in as the new Minister of Sport, Arts and Recreation. For many, she is a deserving candidate, but does her love for sport stretch to artistic disciplines such as music, literature and sculpture?
That's a question that lingers in my artistic mind every day. What makes it worse is the level of intensity now offered to the STEM initiative whilst ignoring the arts side as if it plays no role in nation-building.
There might still be some more years of depending on the aid of the British Council, The German Society, Norwegian aid, among many others, but is that what we yearn for, 38 years after independence?
While the new Cabinet has been mostly welcomed, the euphoria should not mislead anyone into believing that all dirty corners will be cleaned up because the broom is new. There has been a systematic sidelining of the arts at the level of policy framing.
The history of this country's struggle for independence is clear in showing that art played important roles in smoothening the draining process of the fight for intellectual and physical independence.
Today also calls for that adage, especially in the face of perpetual encroachment into the African lanes through Sino, Anglo and American presence in Africa. With an ever present scholarship scheme that turns the African mind into assimilated beings, there is also a need to reawaken the love of Africanness and a preservation of its resources through awakening and empowering art.
Meanwhile, all await the re-emergence of a flourishing Zimbabwe International Book Fair away from its slumber state, a flourishing Literature Festival, a thriving arts industry and a reawakened publishing industry, but will that be achieved if artists and the consumers of their products remain silent?