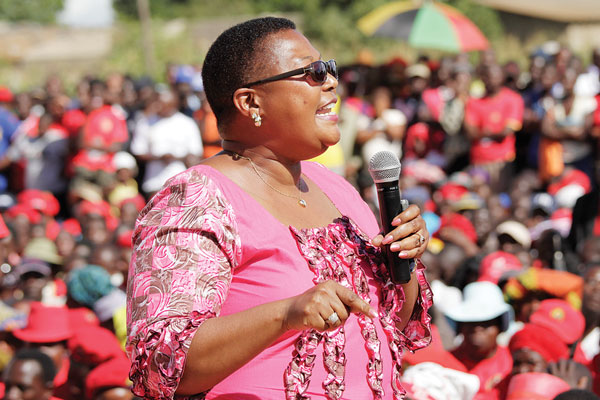 THE Thokozani Khupe-led faction of the MDC-T claims that the "breakaway faction and rebel" tag given to it by its rivals significantly contributed to its poor performance in the July 30 general elections.
BY NQOBANI NDLOVU
The party's Bulawayo provincial spokesperson Nomvula Mguni said they performed dismally and failed to win a single contested seat in Parliament because of polarisation.
"We believe we performed dismally in these elections because our people believed the propaganda that we had run away from the main MDC. We did not break away from the MDC-T. Instead, our colleagues in the (MDC) Alliance are the ones who walked away from the party," he said.
"It is unfortunate that our supporters failed to understand this."
But MDC Alliance spokesperson Tabitha Khumalo yesterday dismissed Mguni's claims as laughable.
"Our position has always been clear. We are the real MDC. The problem is that some people take others for granted. People know which side of their bread is buttered," Khumalo, the MDC-T national spokesperson, said.
The Khupe-led MDC-T said the electorate frowned upon "breakaway and rebel" political parties, adding that the more their opponents accused them of being a splinter group, the more they lost votes, resulting in a poor election showing.
Khupe cut ties with the Nelson Chamisa-led MDC-T following a nasty succession fight soon after party founder Morgan Tsvangirai's death in February this year.
Khupe was also against joining the MDC Alliance, which is a loose coalition of seven opposition parties led by her rival, Chamisa.
Mguni said despite the election setback, her party had picked up the pieces and started re-organising.
"As the chairperson of Bulawayo province, I will be meeting the youth wing this week to map the way forward. After that, we are going to meet other structures of the party to re-strategise," she added.