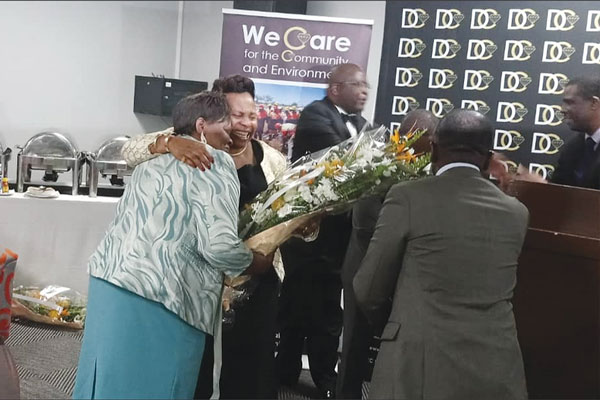 NEWLY-APPOINTED Information, Publicity and Broadcasting Services minister Monica Mutsvangwa says one of her major priorities is working towards rebranding the country's image in line with President Emmerson Mnangagwa's "Zimbabwe is open for business" mantra.
BY KENNETH NYANGANI
Speaking during a farewell dinner hosted for her in Mutare by the Zimbabwe Consolidated Diamond Company, the former Manicaland Provincial Affairs minister said there was need to improve the image of the country through the media and urged journalists to report factually and professionally.
"You see what happened in the July 30 elections, President Mnangagwa invited the international community to observe the elections and this portrayed our country in good image. We need to portray the right image of our country," she said.
"We need to portray our country in the right way through social media and newspapers, and I need to urge journalists to report professionally and in a way that markets our country."
Mutsvangwa also saluted scribes from Manicaland province for excelling in that regard.
"There is nothing wrong with competition. I want to thank the fourth estate from Manicaland province. We have worked so well and we sat down on numerous occasions, and we discussed many issues and they have been reporting professionally and factually," she said.
Mutsvangwa said her successor as Provincial Affairs minister, Ellen Gwaradzimba, was a capable leader with capacity to uplift the province.