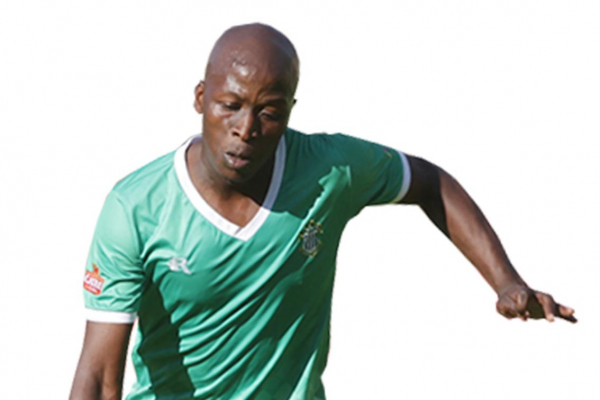 DEFENDING Premier Soccer League champions FC Platinum have confirmed the signing of midfield maestro Devon Chafa, who has been training with the club since severing ties with Zambian side Buildcon over a month ago.
BY TERRY MADYAUTA
Finer details of the deal could not be obtained, but the club's spokesperson Chido Chizondo yesterday confirmed that the 27-year-old former Dynamos and Caps United player has indeed joined the platinum miners.
"He is now our player. We finalised everything that needed to be sorted. He trained with the team for two weeks and the coaches are pleased with him," Chizondo said.
Chafa was one of the three Zimbabweans at Buildcon who left the wealthy Ndola side, together with Patson Jaure and Nqobizitha Masuku, frustrated by lack of game time.
While he has been signed to strengthen the squad for the Caf Champions League which the club is set to take part in from December, but the former Warriors star could also come in handy for coach Norman Mapeza in his push to successfully defend the title.
He becomes the second signing for FC Platinum this season, who snapped up Thomas Chideu during the mid-season player transfer window.
The champions are in Harare today, where they face a tricky Black Rhinos side and Chafa could make his debut in the match at the National Sports Stadium.
Mapeza's side are top of the log, having won their last game convincingly before the international break last week.
FC Platinum walloped a hapless Mutare City 6-0, but Mapeza reckons that not all the remaining opponents will be as pathetic and generous.
"Each game differs and every coach will tell you that if you get an opportunity to hit 10, then go for it. But you cannot go to any match thinking that you will score 10 or 12. In fact, the most important thing for us is to get a positive result," Mapeza said.
"Three points are the important thing at the moment, if we are going to get so many goals I think that will be a bonus to us."
The former Warriors coach is anticipating a tough challenge today against the army side.
"Playing to the best of our abilities is the only way out. All the games, are becoming more physical as the season goes to the end. We cannot run away from that, so we will make sure we adjust to that. We have to push and win this match by all means," he added.
FC Platinum beat Black Rhinos narrowly in the reverse fixture, winning 1-0 in a tightly-contested match, but Mapeza would be encouraged by his opponent's form going into this encounter.
The army side has won just once in their last six matches, drawing two and losing three.