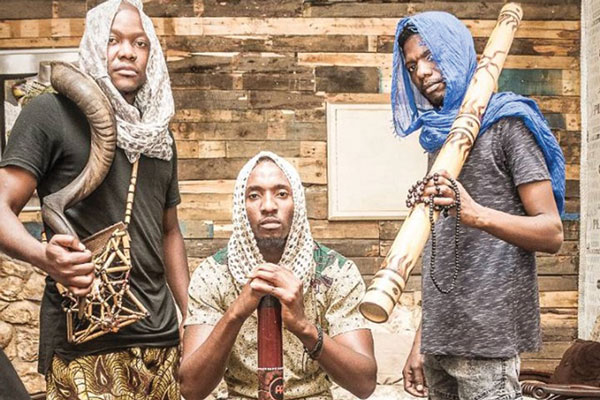 TRIBAL house ensemble Djembe Monks says their experience at the Okavongo Delta Festival on Rockston Island in Tsutsubega, Botwana, has opened doors for more future African adventures.
BY SINDISO DUBE
The fiesta was themed around improving rural economies as the Tsutsubenga community has never had safe drinking water and by bringing the music show and tourism activities to them, the organisers wanted to help raise funds to improve the locals' livelihoods.
"We became the last live act to perform at the stroke of midnight on Saturday. Our audience was made up of festival goers from all over the world; from Hungary, England, Czech Republic, South Africa, Malawi and, of-course Botswana, to mention a few," said the group's percussionist, Emmanuel Rootz.
"This was an opportunity to entertain a totally new audience as most people had never seen or heard of us. The response was amazing as the dance floor was full of people from different nationalities and ethnicities dancing to our sounds. After the performance, we managed to sell a bunch of CDs from our previous works, Deep Love Drums and Bang the Drums."
Rootz said they wanted to give festival goers an authentic taste of a music experience from Bulawayo and they nailed it, attracting inquiries from different promoters from across Africa.
"We also got some enquiries from different people coming from Africa and beyond. We hope this will yield results in our efforts to grow our brand and reach more audience. There are few things more exciting for a musician than performing and seeing the audience moving to your groove; their energy bouncing off yours and creating a certain connectivity that cannot be explained by words, but only felt by the performer and those present to experience it," Rootz said.
Djembe Monks recently released a track titled Somahula with Willis Wataffa. The song is about a wealthy rival suitor who loses the affections of a girl to a rural boy.