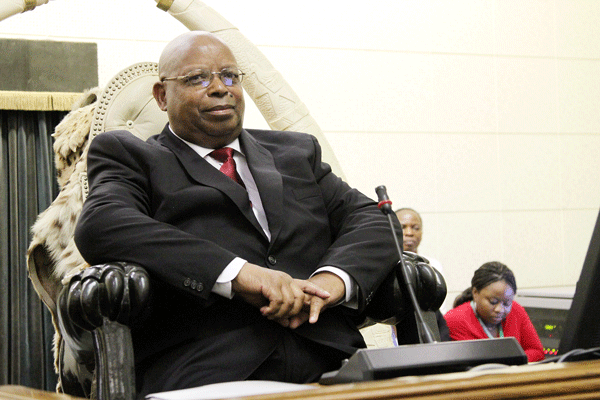 LEGISLATORS have been given up to October 5 to declare their assets to comply with constitutional requirements and parliamentary rules.
VENERANDA LANGA
Speaker of the National Assembly Jacob Mudenda yesterday announced that every MP must meet the requirement, warning they will face contempt of Parliament charges if they failed to heed the directive.
"As per Section 198 of the Constitution and Standing Order number 49, you are required to declare your assets within 30 days of having taken oath of office as MPs," Mudenda said.
"I, therefore, urge all MPs to comply and to visit the office of counsel to Parliament to declare their assets."
Section 198 of the Constitution requires that all public officers make regular disclosures of their assets, and it also says a code of conduct must be observed by public officers in observance of good corporate governance.
Section 198 (d) reads: "An Act of Parliament must provide measures to enforce the provisions, including measures like providing for the disciplining of persons who contravene the provisions of this chapter or of any code of conduct."
Parliament last year adopted a code of conduct which requires MPs to disclose assets such as shares and financial interests, remunerated employment outside Parliament, directorships and partnerships, consultancies, sponsorships, gifts and hospitality, benefits, foreign travel, land and property and pensions.
It also put a cap of $4 500 on gifts MPs can receive per calendar year.
Norton MP Temba Mliswa (independent) told NewsDay that declaration of assets by legislators would enable constituencies to monitor sudden accumulation of wealth by their representatives.
"Everyone should be able to see where sudden wealth accumulated by an MP came from," he said.
When the code of conduct was adopted last year, some legislators claimed they had no assets to declare as they were poorly paid.