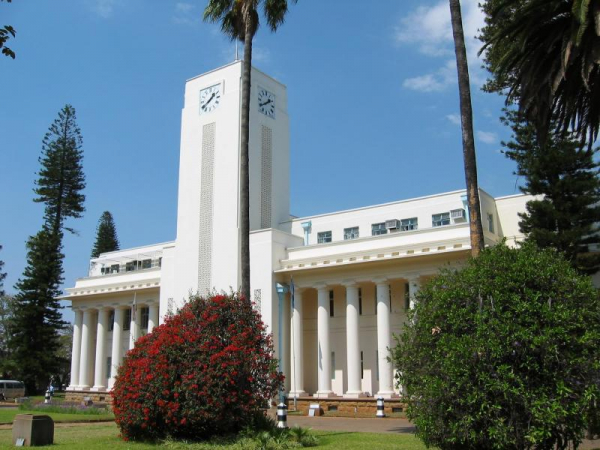 BULAWAYO deputy mayor Tinashe Kambarami has ordered his fellow councillors to publicly declare their assets in the spirit of promoting transparency and accountability.
BY Nqobani Ndlovu/Brenna Matendere
The decision comes after civic groups, led by Bulawayo Progressive Residents' Association (BPRA), recently petitioned the incoming city fathers to open themselves to public scrutiny.
Former Local Government minister Saviour Kasukuwere was at one time forced to suspend several councillors, including then deputy mayor Gift Banda, on corruption allegations. The Affirmative Action Group (AAG) even approached the Constitutional Court seeking the dissolution of the MDC-T-led Bulawayo council over the issue.
Kambarami told Southern Eye on Saturday that councillors, as public officer bearers, should abide by the residents' demand for transparency.
"The incoming council has zero tolerance to corruption," he said.
"Residents have been clear that they abhor the practice and as their servants, we will walk the talk against zero tolerance to corruption by starting with a declaration of assets for all councillors in the spirit of promoting transparency and accountability."
BPRA acting co-ordinator Emmanuel Ndlovu in a petition said: "Once such a declaration is made, registers of interest should then be developed and these should be made publicly accessible. The registers of interest should then be updated annually as and when changes in your assets occur and these shall be publicly accessible.
"BPRA believes such a step shall be a game-changer in the fight against corruption and that you can be Bulawayo's number one anti-corruption champion."
He added: "Assets and interest registers are not a new practice as they have been implemented in countries such as South Africa and Rwanda. BPRA is willing to second its expertise to help council develop and maintain such a register."
It would be a first if the incoming councillors declared their assets as many before them have developed a taste for fine things once elected into office, pushing them to be corrupt and to award themselves tender deals, among other evils, to finance their dream lifestyles.
In January this year, President Emmerson Mnangagwa made a similar call and ordered all senior public officials, including Cabinet ministers, members of constitutional commissions and chief executives of parastatals, to declare their assets as part of efforts to create a transparent and accountable workforce.
Recently, Anti-Corruption Trust of Southern Africa director Obert Chinhamo challenged Mnangagwa to lead by example and declare his own assets so that he is also put under test for accountability.