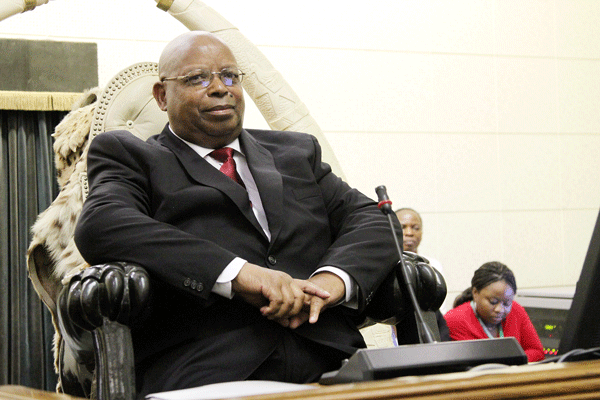 PRESIDENT Emmerson Mnangagwa is expected to officially open the Ninth Session of Parliament next week at a time the main opposition MDC Alliance MPs still insist that he stole the elections from their youthful leader Nelson Chamisa.
BY VENERANDA LANGA
Speaker of the National Assembly Jacob Mudenda on Tuesday announced that the Ninth Session of Parliament would officially begin on September 18.
Mnangagwa is expected to outline the new legislative agenda, amid calls by civic society groups and the opposition that there is need to ensure electoral reforms and amendments of the outstanding laws to the Constitution.
Harare East MP and MDC Alliance vice-chairperson Tendai Biti told NewsDay that his party would continue to show aversion over the alleged rigged election.
"We are dealing with an illegal regime and we will fight them in every step of the way," he said.
"As the MDC Alliance, we strongly believe that the elections were rigged and that Zec let the people down by not being impartial and fair."
Leader of the opposition in the National Assembly, Thabitha Khumalo, also said the opposition was still angry over the manner the elections were handled.
The opposition have been booing every individual whom they believed assisted in stealing the elections from Chamisa in Parliament.
On Tuesday, Zec chairperson Justice Priscilla Chigumba and Chief Justice Luke Malaba were booed while in Parliament by the opposition legislators when they made an appearance to swear in presiding officers.
As Parliament begins its new session next week, civic society groups like the Elections Resource Centre (ERC) have also called on MPs to continue calling for electoral reforms.
"As Parliament and the Executive commence their five-year terms, there is need to reform the legal framework for elections looking at the Electoral Act, the Access to Information and Protection of Privacy Act and the Public Order and Security Act, all election related Acts focusing on constitutionality and international best practices," the ERC said.
They said there was need to set up a bi-partisan and possibly multi-stakeholder electoral reform committee that reports to Parliament with defined terms of reference and a fixed lifespan to improve future elections.
"Parliament is, therefore, encouraged to prioritise periodic reviews of the implementation of recommendations made from observations made during the 2018 harmonised elections before the expiry of its term and ahead of the 2023 harmonised elections," ERC said.
Some of the things they want looked at to improve the Electoral Act include reforming the conduct of State media, non-involvement of traditional leaders in election processes, and reforming the role of the military in civilian affairs.