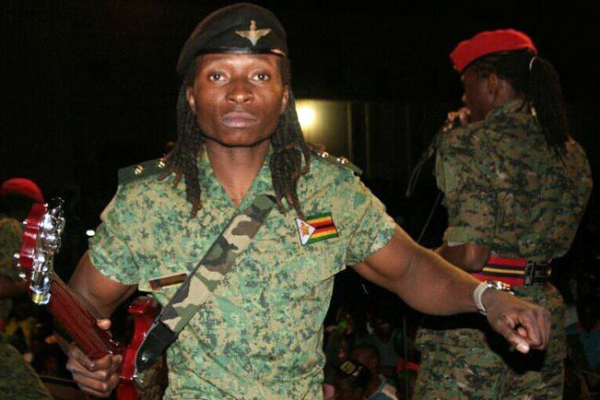 When lead guitarist Baba Harare left Jah Prayzah's Third Generation band in January last year to pursue a solo music project, it appeared like an ill-informed decision.
SOUND TRACK: Tapiwa Zivira
This was at a time when Jah Prayzah was at the peak of his career having released Mudhara Vachauya and everything looked so bright for the Third Generation band which, later in the year, scaled newer heights with the release of another album, Kutonga Kwaro.
After leaving the Third Generation, Baba Harare did not waste time and went on to release an album, which did not receive a lot of attention.
In the album, Baba Harare was without an identity as his tracks contained music that sounded like Jah Prayzah's and it appeared as if he was trying his luck by adding some house and afro-jazz elements to some of the tracks on the album.
In other words, Baba Harare, who also does not have the greatest of voices, sounded like someone just trying his luck. He even roped in the legendary vocalist and guitar superstar and Sounds of the Motherland band leader Progress Chipfumo on one of the tracks.
As he sought to leave no stone unturned in his pursuit, Baba Harare also managed to make videos for some of the tracks that did not quite make it.
Sometime in May this year, Baba Harare made a video to one of his songs, The Reason Why, which was initially released end of last year and was still not well received.
It was only until July that the song became a hit due to its Jit flavour, which makes it a dancefloor favourite.
Whether it was by design or coincidence, Baba Harare really struck the right note this time.
Despite the song's vocals and instrumentation, which are not tight enough, it is the song of the moment anywhere and the YouTube video has so far raked in over 328 000 views.
Baba Harare's success with The Reason Why can best be explained by Zimbabwe's history with Jit and Kongonya music.
Those that have lived in rural areas can testify how villagers can spend the whole night agog, dancing to the pounding Jit sound of a simple hide and wood drum at traditional functions known as pfonda.
Interestingly, the Jit beat has for many years been integrated into various forms of contemporary music and several artistes have made songs that carry that thumping drum sound.
Some of the popular and classic songs with a Jit flavour from the 1990s into the 2000s are Thomas Mapfumo's Ndozvauri, Marshall Munhumumwe's Rudo Chete, Kenneth Chigodora's Musango Ndodzungaira, Paul Mpofu's Murambinda, and later, Kapfupi made waves with Chikwama.
All these musicians except Kapfupi were well established in their various genres and adding the Jit flavour to their music was just a minor diversion.
When Kapfupi did Chikwama in 2010, it was his first album and the song Mai Nga was the real hit, and Chikwama only became popular as a party and dancefloor song.
After that, little was heard of Kapfupi in music. So, just like Kapfupi was eight years ago, Baba Harare is popular, probably because anything that has a touch of real Jit in Zimbabwe sells.
It remains to be seen if he will maintain the momentum.
The good thing for Baba Harare is that The Reason Why has provided a momentous entry point, and has taken the musician away from the shadows of Jah Prayzah.
All the best Baba Harare, and may your music play on.
Tapiwa Zivira writes in his own capacity. He can be contacted on tzivira@alphamedia.co.zw