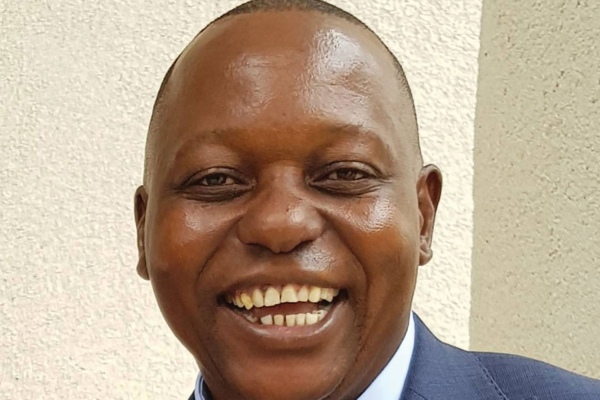 MEMBERS of the National Assembly and Senate were sworn-in last week, signifying commencement of business by the 9th Parliament. Presiding officers, who are the Speaker of the National Assembly and President of the Senate and their deputies, were elected and took oath of office before Chief Justice Luke Malaba.
John Makamure
Advocate Jacob Francis Mudenda bounced back as the Speaker and will be deputised by Honourable Tsitsi Gezi, wife of the late Zanu PF national political commissar, Border Gezi.
I was particularly pleased with the election of Speaker Mudenda.
He proved beyond any reasonable doubt in the last Parliament that he is reform-minded and would like to see a strong and democratic institution that effectively executes its mandate of protecting the Constitution and promoting democratic governance.
We saw during his tenure, parliamentary committees increasingly asserting themselves and demanding accountability from ministers and senior government officials.
We also saw an increasing number of citizens and stakeholders participating in parliamentary business as the Speaker gave life to section 141 of the Constitution that requires interested parties to be consulted before passage of Bills in Parliament.
He has to ensure during the 9th Parliament that the public consultation process is deepened and that citizens feel that the law makers are fully representing their interests and aspirations.
As the chairperson of the Committee on Standing Rules and Orders, the supreme policy-making organ of Parliament, the Speaker has a central role to play in advancing the reform agenda of the legislative body, promote separation of powers between the three branches of government and ensure constitutional democracy takes root in Zimbabwe.
I am also excited by the election of Honourable Mabel Chinomona as president of the Senate.
As the Deputy Speaker in the previous Parliament, she is experienced enough to effectively steer proceedings in this House.
My experience working with the Speaker is that he is a strong advocate of an accountable system of governance.
Parliament and citizens have a duty to enforce such social accountability in order to deepen democracy.
There is need to build further trust between citizens and their elected office bearers for Zimbabwe to move forward.
According to the World Bank, there are three key issues that militate against the creation of a strong and effective accountability system.
They are corruption, clientelism and State capture of institutions.
Public perception that duty bearers have done little to address these issues has eroded public trust, and weakened the social accountability system.
Parliament, through the leadership of the Speaker must, therefore, continue to work hard to restore constructive engagement between duty bearers and rights holders, in order to restore this trust.
And the rights holders themselves, mainly represented by civil society organisations, must demonstrate that they are transparent and accountable in their activities.
One has no locus standi to demand accountability from elected office bearers when one is engaged in nefarious, opaque or corrupt activities.
Where duty bearers have scored successes, rights holders must acknowledge such achievements.
Failure to do so will harden positions and make constructive engagement and ultimately social accountability impossible.
On a related issue, there have been talk about Zanu PF commanding two-thirds majority in Parliament and, therefore, making parliamentary business meaningless as the ruling party uses its majority to railroad legislation that some believe would not be in the public interest.
Let me set the record straight that Zanu PF only commands two-thirds majority in the 210-strong National Assembly where its total membership is 180.
There is no two-thirds majority in the Senate.
The Constitution can only be changed with two-thirds majority of each House passing the Constitutional Bill.
And we should never always conclude that any constitutional change is wrong because of our partisan lenses.
The truth of the matter is that there are some constitutional provisions that are not working as envisaged, and should, therefore, be amended or repealed.
However, any proposal to amend the Constitution must be thoroughly scrutinised by citizens.
Constitutional time limits for such scrutiny must be fully adhered to.
Section 328 requires the Speaker to give at least 90 days' notice in the Gazette, the precise terms of a Constitutional Bill before presentation in the Senate or National Assembly.
Parliament is then required to invite members of the public to express their views on the proposed Bill in public meetings and through written submissions, "and must convene meetings and provide facilities to enable the public to do so".
I would like to conclude by calling on Speaker Mudenda to continue providing leadership that protects the Constitution during the five-year life of the 9th Parliament.
The Constitution is the supreme law and everyone must abide by it.
The new MPs must keep the Constitution as their Bible and vigorously defend it.