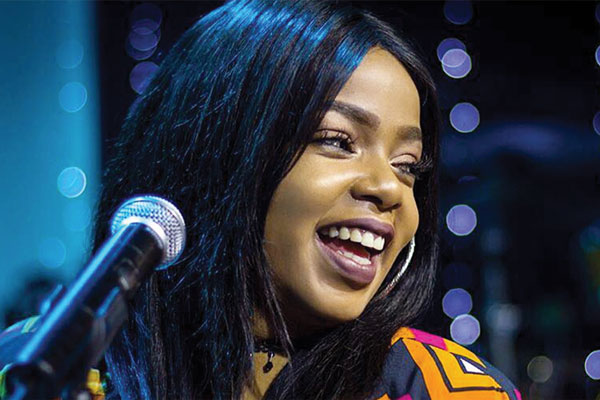 SOME music fans who attended the monthly blanket and wine style music concert, Unplugged, felt shortchanged by the headlining act, South Africa's R&B and pop singer Shekhinah Thandi Donnell after her 40-minute performance at ZB Sports Club in Harare on Saturday.
BY WINSTONE ANTONIO
The energetic Mzansi songbird, dressed in a striking African attire and backed by her four-member band, left thousands of the fans clamouring for more of her act while some numerous voices expressed disappointment and displeasure over what they felt was a short act when she left the stage before some fans had even made their way into the venue.
While Shekhinah could not grant NewsDay Life &Style an interview soon after her performance, Unplugged co-founder Chiedza Danha yesterday defended the musician, saying although they valued audience views, Shekinah had performed according to her contract.
"We have not heard any complaints about Shekhinah's performance. The standard slot at Unplugged is 40 minutes. That is the usual amount of time all artistes perform at Unplugged and that is the amount of time Shekhinah also played for," she said.
The Mzansi singer, who validated her popularity with local music lovers, was a marvel to watch, belting some of her hit songs such as Let You Know and Differently as fans sang and danced along.
Shekhinah yesterday took to social media site Facebook to salute Zimbabwean fans for turning out in their numbers.
"Thank you soooooo much to Zimbabwe for one memorable night. Someone said my flight was longer, then my show. I'm definitely hoping to come back. Also shout out to the brothers killing the shoot. Thank you for our first headline show @unpluggedzimbabwe and thank you for the smooth run leading up to everything," she said.
While Thamsanqa "Tamy" Moyo was nowhere near the stage on the night as earlier publicised due to other commitments, as she was part of the performers at the annual Oslo Afro Arts Festival in Norway that ended on Saturday, her fellow local artistes Asaph, Buhle, Kay Gee, Those Guys Vacho, Fusion 5 alongside wheel spinners TK Beatz and Reverb 7 did not disappoint as they proved they were no pushovers on the showbiz scene.
Danha said they were happy with the support from both the fans and corporates, as the concert keeps growing and attracting more crowds.
"The response to yesterday's (Saturday) event was awesome. Unplugged keeps growing. In fact, we were oversubscribed, but in keeping with our policy, we closed the entrances once we reached our quota," she said.
"We remain grateful that we are providing an experience that Unpluggers are still keen to support."
The Unplugged concert has become popular with many for its family friendly environment making it one of the few cosy events in the city that caters for even the children with jumping castles on offer to keep them entertained.