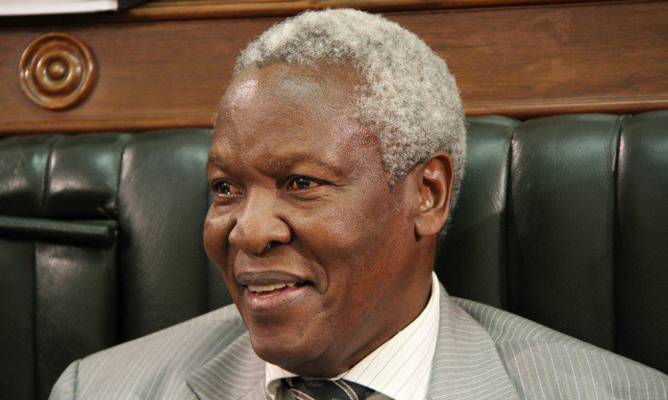 The Zanu PF youth league has thrown its weight behind former Defence minister Sydney Sekeramayi, claiming former President Robert Mugabe's utterances that he was his chosen successor were meant to tarnish his image.
BY Jairos Saunyama
Addressing scores of Zanu PF supporters in Marondera at a recent victory celebration party, youth commissar Godfrey Tsenengamu said Mugabe should go down alone without tarnishing Sekeramayi's image.
"We heard Mugabe dragging the name of Sekeramayi into the mud. We do not want that. If you are going down, don't try to ruin other people, face your own music. Mugabe is trying to tarnish the image of clean people like Sekeramayi," he said.
Speaking to journalists on the eve of the July 30 harmonised elections, Mugabe said he was toppled as he was about to step down and anoint Sekeramayi as his successor. Mugabe added that Sekeramayi was a candidate of his choice. He even told former South African President Thabo Mbeki about it.
Sekeramayi, who is currently credited for uniting party supporters in Mashonaland East province after last November's military intervention, had been referred to as a dark horse to succeed Mugabe in the previous years.
Harare provincial youth chairperson Godwin Gomwe told the same gathering that Mugabe was ungrateful. Gomwe blasted the 94-year-old former leader for not voting for Zanu PF in the July 30 elections.
"Mugabe is a coward. How can he say he will not vote for Zanu PF while we voted for him for the past 37 years. He is ungrateful," Gomwe said.
Meanwhile, Zanu PF youths have threatened fresh farm invasions, with their leaders saying they were going to occupy some identified farms without government approval.
"We know of some farms that are being underutilised. We are going to take over those farms and when they (leadership) come, they will address us while already there. We need land. They will arrest us and we are not afraid of anyone. If that fails, we are going to stay at our leaders' farms until they have allocated us alternative pieces of land," Tsenengamu said.
Mashonaland East provincial youth chairperson Kelvin Mutsvairo supported Tsenengamu, saying it was now high time the youths got land.