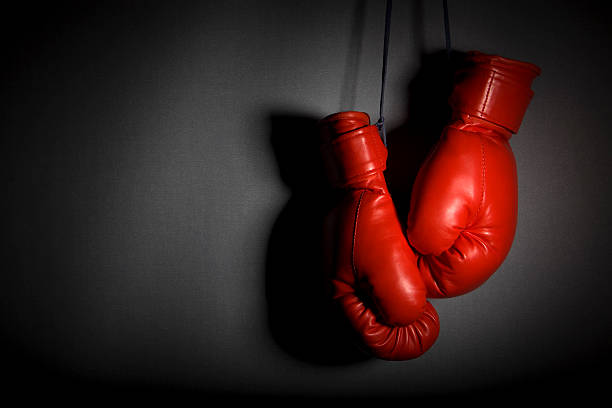 A WAR of words has erupted between World Boxing Federation (WBF) Africa cruiserweight champion Chamunorwa "Sting" Gonorenda and his Nigerian challenger, Tony Salam ahead of their 10-round bout set for the Harare International Conference Centre on Friday.
BY HENRY MHARA
The combat headlines a fascinating bout card dubbed A Fistful of Dollars, which has two international title fights and a stacked undercard contests, all with continental flavour.
Lukas Ndafoluma of Namibia will face off with Hussein Itaba of Tanzania for the WBF intercontinental middleweight title over 12 rounds and the vacant national super lightweight title is on the line when locals, Peter Pambeni and Philip Musariri do battle on the night.
It is the main event between Sting and Salam that has drawn a lot of interest.
With just under a week before the fight, promoted by Kalakoda Promotions and Kwesé Sports, it appears the two are already exchanging punches in the war of words.
After the Nigerian taunted Sting by saying the Zimbabwean is just holding brief for him and that he will beat the lights out of the host so much that his wife and children would applaud, Sting has reacted with anger.
In a video posted on Facebook, the champion ripped into his challenger, telling him to shut up, describing him as a fool and rapist.
"Shut up, you talk too much. You think you can beat me? You don't know who you are messing with. I'm going to hit you hard and you are going to cry like a baby, you stupid boy," he ranted.
"And listen up here, you stupid boy. Remember, you are coming from Nigeria and you will come with a bag full of clothes, but you going to go back with nothing. That's my belt, so shut up."
But Salam reacted commenting: "Chamunorwa put your money where your ugly mouth is. How much are you willing to bet? If you are not willing to do that, then keep your mouth shut."
But Sting hit back saying: "Empty vessels make a lot of noise. From a rapist to a singer, boxing is not yours. I'm going to show this man why I'm called Sting."
At which Salam responded: "But this vessel can make gigantic noises and back it up. Why don't you test the water like they say in poker by offering a bet?"
This is the first time Sting is defending the title he won after defeating Djokito Sakuji of the Democratic Republic of Congo in April.
The fight card
WBF Africa cruiserweight title bout 10 rounds
Chamunorwa 'Sting' Gonorenda (Zimbabwe) v Tony Salam (Nigeria)
Vacant national super lightweight title bout 12 rounds
Peter Pambeni v Philip Musariri
WBF Intercontinental middleweight title bout 12 rounds
Lukas Ndafoluma (Namibia) v Hussein Itaba (Tanzania)
International female lightweight bout 8 rounds
Chiedza Homakomo (Zimbabwe) v Patricia Opolot (Uganda)
International women flyweight bout 4 rounds
Revai Madondo (Zimbabwe) v Martina Tjauha (Namibia)
Middleweight bout 4 rounds
Nicola Mutonhora (Zimbabwe) v Liberty Muwani (Zimbabwe)