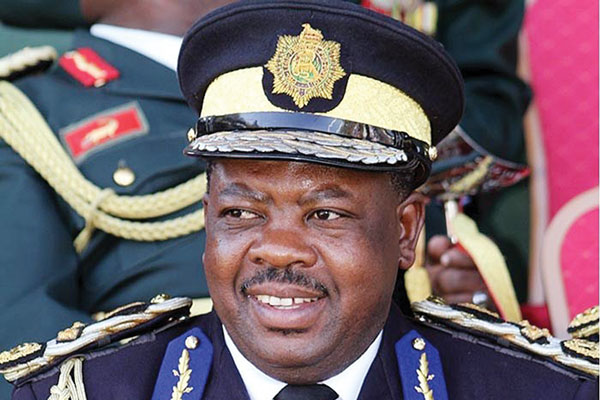 Police Deputy Commissioner-General, Innocent Matibiri, has been taken to court by Tian Ze Tobacco Company over a $190 000 farm inputs debt.
BY CHARLES LAITON
Through its lawyers Muvingi and Mugadza, the tobacco firm issued summons against the top cop at the High Court on August 20, 2018 under case number HC7529/18, but Matibiri is yet to respond to the litigation.
According to the court papers, Matibiri's address of service is cited as ZRP Police General Headquarters.
Part of the agreement attached to the court papers reads: "This agreement is made and entered into by and between Innocent Matibiri ID No XXX (hereinafter referred to as 'the grower' carrying out farming operations at Stockwell Farm and Tian Ze Tobacco Company (Pvt) Ltd (herein referred to as 'the contractor').
"Whereas the grower is desirous of producing good quality flue-cured (Virginia) tobacco during the 2013-2014 agricultural seasons for sale to the contractor …"
In its declaration, Tian Ze Tobacco said on or around May 2, 2013, it entered into a tobacco farming contract in terms of which it provided Matibiri with a loan facility for the farming of tobacco in the form of agricultural inputs and cash flow.
The firm further said the contract was a novation of previous similar contracts between the tobacco firm and the senior top cop with an aggregate value of $190 483 made up of agricultural inputs and cash advanced to him during the 2014/15 and previous tobacco farming seasons.
"In terms of clause 7(iv) of the contract, the total capital amount was due and payable on or before September 30, 2015, failure of which interest at the rate of 5% per annum would be levied on the outstanding capital amount," the firm said.
"The defendant (Matibiri) has defaulted in paying an outstanding capital amount of $190 483,82. Despite the amount being legally due and proper demand being made, the defendant has refused, failed and/or neglected to settle the outstanding amount."
The tobacco firm further said in terms of clause 12(v) read with 12(i) of the contract, in case Matibiri defaulted, the firm would assume the right to take legal action against him by referring the matter to its lawyers or debt collectors, and Matibiri would be liable for the settlement of legal costs.