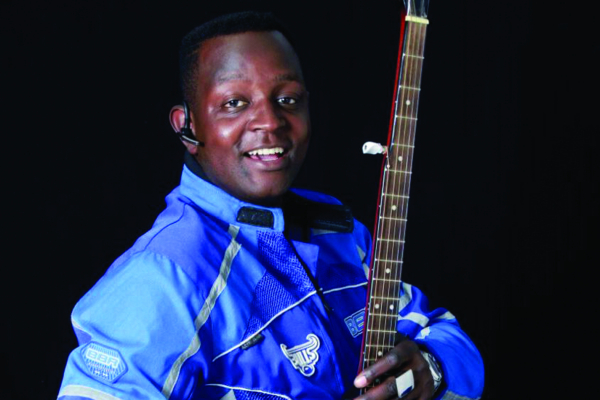 DENDERA ace Sulumani Chimbetu has promised fireworks when he performs at the Clash of the Giants concert that will feature Crème de la crème of Zimbabwean musicians courtesy of 2Kings Entertainment and Sound Blaze Productions on September 1 at Alex Sports Club in Harare.
BY LIFE & STYLE REPORTER
The Alice Mbeve hitmaker over the years has continued to hone his skills and is known for his expressive stage presence that has helped to transform him into a comprehensive music icon.
"This is a show not to be missed by Dendera enthusiasts were we are also urging music fans across genres to come in their number and witness the giants on one stage," Sulu said.
At the concert, he will share the stage with some of the top artistes across genres among them Jah Prayzah, Alick Macheso, Killer T, Kinnah, Seh Calaz, Sulumani Chimbetu, Takura and Tammy Moyo alongside celebrated wheel spinners Judgment Yard, DJs Selecta and Iroq, emcee Stansplash and Merciles.
2Kings Entertainment spokesperson, Dee Nosh said preparations of the show meant to foster unity between promoters and artistes were going according to plan.
"In a first of its kind, we have decided to unite with Sound Blaze Productions to promote and celebrate both our seasoned and rising local artistes in a festive concert meant to give fans an exciting package of performances," he said.
"This is a concert were we have put faith in our own artistes as we believe that the performers on the night have the same ability to pull the numbers as a foreign artiste thereby guaranteeing the fans a night of merrymaking."
He said gates would open at 3pm and urged fans to come in their numbers for the concert.
The advance tickets of the concert are selling at $7 for the early birds, $10 (ordinary), $20 (VIP) and $40 (VVIP) at Afro Fusion, Coloursel Furniture Stores, Chicken Hut, Sopranos, Craig's Hair Saloon, Posh Joina City and Zanox Men.