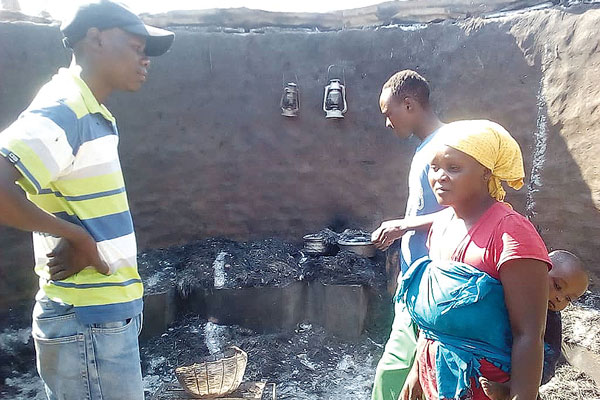 REPORTS that cases of post-election violence have erupted countrywide in which MDC Alliance supporters are being targeted by suspected Zanu PF zealots are unfortunate, regrettable and unacceptable in a new Zimbabwe.
Editorial
In fact, such acts do not in any way help take the country forward now that elections are over.
The events unfolding speak to the need to stop the culture of impunity, where even the State security apparatuses decide to punish the victim (whenever they are deemed to be opposition) and let the perpetrator go scot-free.
We believe that post-election violence dovetails with the unfortunate incident in which seven civilians were shot dead in a callous, heavy-handed approach by the military during a protest march against the Zimbabwe Electoral Commission (Zec). Yet, most opposition demonstrations prior to that fateful day had been largely peaceful.
Clearly, if the Zanu PF first secretary and President Emmerson Mnangagwa does not call his party's apparatchiks to order, then this is recipe for disaster. It is things like this that ignite genocides, especially when the targeted ones decide to fight back.
It is hoped that Mnangagwa and his government will not abate the intimidation, maiming or even killing of civilians simply because they voted for or publicly supported opposition leader Nelson Chamisa.
We did not support State-sanctioned violence under former President Robert Mugabe, especially when Zanu PF activists terrorised the opposition then, while State security apparatuses looked aside, and we will not do that today under Mnangagwa.
Hence, the country's leadership should inculcate a new culture where politics becomes a game of mind, and not use of violence as is being done by these suspected Zanu PF goons in the countryside. Police must be forced to arrest the culprits whether they like it or not.
The world is watching unfolding events in the country in the aftermath of the deadly shooting of fleeing civilians and the post-election violence only helps to confirm that all that is gone is Mugabe, but the "old regime's" system is still in tact. What a blemish!
Zimbabweans are aware that Zanu PF has become synonymous with violence over the years. Therefore, it is not enough for party spokesperson Simon Khaya Moyo to try to urge the victims to report to the police when the police have ignored their cries for help in the past. Zanu PF must first rein in its wayward supporters who are using violence to settle scores with the opposition.
What is happening in Mashonaland East and Central provinces is tragic and unacceptable for Zanu PF activists to hunt down opposition supporters, for what really? What crime did they commit — supporting Chamisa? We believe this is the time Zanu PF must be pro-active and clear its name.
Citizens are tired of the violent nature of Zimbabwean politics. They want to go about their business in peace. It is still a mammoth task for the majority to eke out an honest living, yet others take pleasure in political violence in the name of their party leadership.
We are being dragged back to that unfortunate and regrettable time of the 2008 presidential run-off campaign when thousands of opposition party supporters lost their lives and limbs as well as their homes and property in an orgy of violence.
We believe violence is counter-development and Mnangagwa must be seen to be doing something about it, rather than paying lip service.
We are aware how difficult it was for the President to take responsibility for the August 1 shooting. We know it will be difficult for him to call those responsible to order. But we demand that he acts to save lives, because he is in that position as leader of all Zimbabweans — even those against him.
Action, in such cases, speaks louder than words. Political leaders must preach against political retribution because it is unnecessary and counter-progressive.