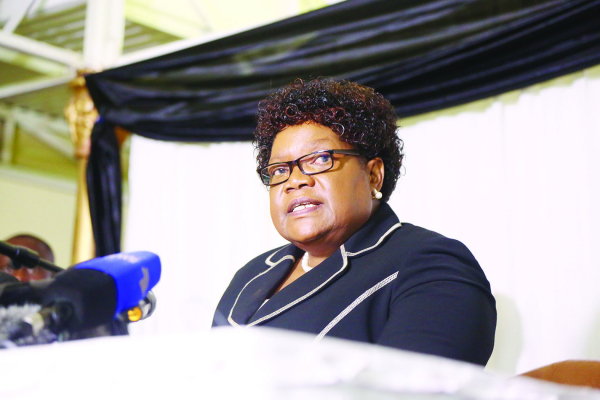 THE People's Rainbow Coalition (PRC) is reportedly meeting to map the forward or merge into one political party following its poor showing in the July 30 harmonised elections, but indications are that it is folding.
BY NQOBANI NDLOVU
The PRC, led by NPP's Joice Mujuru, brings together People's Democratic Party (PDP), Zimbabweans United for Democracy (Zunde), Zimbabwe Economic Freedom Fighters (ZEFF) and the Democratic Assembly for Reform and Empowerment (Dare).
Mujuru, who was seen as the most likely successor to former President Robert Mugabe until she was purged from the ruling party in 2014 after charges of plotting against him, was quoted after the elections insinuating that "it was all over for the PRC" following the harmonised elections.
PRC deputy president Samuel Sipepa Nkomo yesterday, however, said the opposition coalition was mapping a way forward to either merge into one political party, but did not want to be drawn into discussing the matter further.
"My understanding is that the PRC will be meeting soon to talk about what happened, the way forward and so forth. However, I am not the best person to talk about this. Our secretary-general and chairperson are best placed to talk about the PRC going forward," Nkomo said.
PRC secretary-general Gorden Moyo and chairperson Lucia Matibenga both refused to comment.
"Sorry, I am not the right person," Matibenga said.
The MDC Alliance, which brings a number of opposition parties, also faces a similar predicament of either merging into one entity or going separate ways.
Party insiders said indications were that the PRC was folding as suggested by Mujuru in a post-election interview.