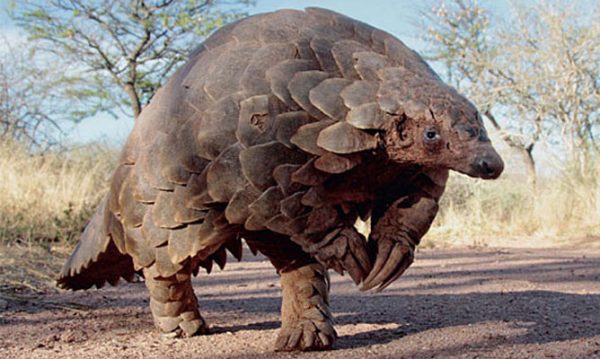 A POLICE officer and two of his accomplices are in trouble after they were found in possession of a pangolin worth $5 000.
BY KENNETH NYANGANI
The trio, Judah Nyandoro (56), Simon Nyadundu (23), Weedmore Kadhoro (35), who is a police officer, appeared before Mutare magistrate Tendai Mahwe who remanded them in custody to September 7, 2018.
They were asked not to plead.
Prosecutor Fletcher Karombe said on August 22, 2018, the complainant Enias Saungweme, from Wildlife Management Authority, received a tip-off that the accused persons were in possession of a pangolin.
Saungweme teamed up with police officers and proceeded to Hauna shopping centre where they met with Nyadundu and Kadhoro, who informed them that the pangolin was in Mandeya Village.
They met Nyandoro, who was in possession of the pangolin, in Mandeya village.
The complainant told the accused persons that he was interested in buying the pangolin, but his partner, who was at Holiday Inn, Mutare, would pay for the endangered animal.
They were intercepted in Mutare central business district by detectives assistant inspector Mashizha and detective inspector Paradza who upon searching the vehicle found a pangolin.