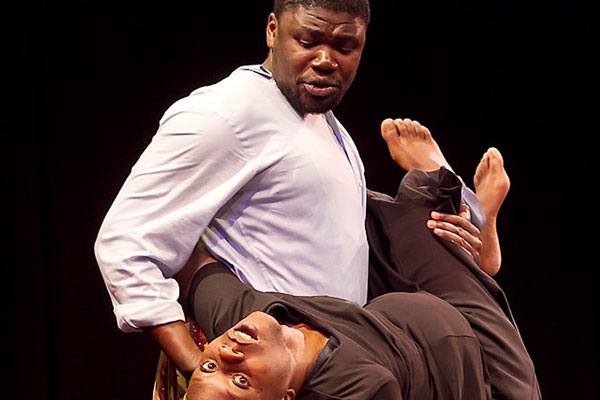 PLAYwRIGHT and actor Tafadzwa Bob Mutumbi has said the trauma suffered by past generations of a family often resurfaces to haunt their children as it has not been effectively dealt with.
BY ANESU MUSHAWATU
Speaking last Thursday after the staging of the play, Broken, at Theatre in the Park, Mutumbi said some of the grave crimes of the past had not been resolved.
"The investigation came from looking at myself and my generation, which is probably the eighth, looking at how the social political and economic trauma experienced by our parents has been passed down to us in terms of land grabs, colonialism and rape," he said.
The play, which attracted a sizeable crowd and was endorsed by musician Hope Masike and world renowned actress Chipo Chung, is a journey into the world of Zimbabwean ritual tradition and Greek tragedy.
Co-created and performed by Mutumbi and Everson Ndlovu, it was part of the former's MFA thesis project at Dell'Arte International School of Physical Theatre in the United States in 2017.
Mutumbi said the thesis was an investigative journey into the world of ritual theatre for healing of racial and political trauma, bringing out the themes of justice, redemption and absolution to victims and perpetrators of socio-political trauma.
During a question and answer session after the play, the duo said they intended to investigate whether spirits have power over the living.
"When we the black majority got independence, we never bothered to look at our wounds and just continued with the euphoria of independence. So looking at my generation, I saw that there is a lot of trauma within us that needs to be healed," he said.
"We need to engage in that conversation, but where do we begin? Is sorry enough? Do we need to cleanse this land? These are some of the questions that we cast to the floor."
After it was premiered at the world famous Carlo Theatre in California, the United States as part of the Thesis Festival in May last year, Broken was taken to the Mad River Festival in July 2017 before it was staged at Los Angeles' Walt Disney Theatre as part of California State Summer School of the Arts.