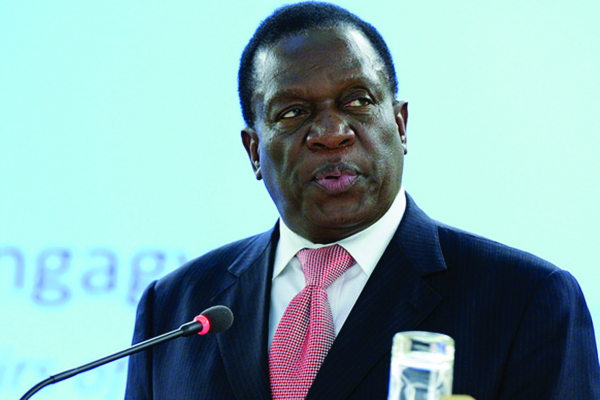 THERE is no debate that the answer to all of Zimbabwe's economic woes is foreign direct investment (FDI).
It is the component of gross domestic product (GDP), which is currently contributing the least to foreign currency earnings and economic growth.
What this means is that President Emmerson Mnangagwa's government should focus on stimulating investment, failure of which the crisis is likely to drag on.
Investment will at one blow open the dry taps of capital inflows and improve our balance of payment position; create employment; stimulate economic diversification; promote export development by attracting investment in export-oriented sectors and contribute to economic growth.
After years of under-investment, Zimbabwe now lags behind many of its African peers and is considered a frontier economy.
While the frontier status openly ridicules its economic performance, it is also an advantage because it provides more lucrative investment opportunities than emerging economies.
However, to transition from frontier to emerging economy is the challenge lying ahead of Mnangagwa and his regime over the next five years.
The President's mantra 'Zimbabwe is open for business' sounds great as a tool to drive an investment marketing campaign.
But investors will need more than catchphrases.
The best marketing campaign for a country that repelled the world for nearly 20 years is to undertake reforms and pursue re-engagement with "doubting Thomases" around the world.
Mnangagwa should take advantage of the gesture of good will shown by the German delegation this week, which visited the country to explore areas of possible economic corporation.
It is a huge bill of confidence in the new regime and the direction Mnangagwa is expected to take after elections, a high trust which he must honour and a signal not to be taken for granted.
We believe that it is more like a wand of the old wandlore which says the wand chooses the wizard.
In Zimbabwe's case, the investor chooses who to host their investment.
This choice is neither random nor opportunistic.
It is a conscious decision carefully considered based on perceptions of commercial returns and security of investment, which in other words is business confidence.
There is no doubt that since the deposition of Robert Mugabe as President, confidence has improved significantly, not because of what Mnangagwa has already achieved in terms of reform but because of what he can accomplish if given a chance.
Germany Minister of Economic Co-operation and Development Gerd Muller made it very clear that their decision to reengage and cooperate with Zimbabwe is based on a belief that the Mnangagwa government will "uphold the rule of law" and pass "friendly policies".
In other words, the world expected the government to implement the kind of reforms that they expect.
There are numerous other investors who, rather than take a plunge based on trust, would wait to get the cue in terms of the economic reforms required.
This investor behaviour is typical and predictable.
Only one thing can turn it around — reform.
We have no doubt that the reforms are the allure that entices the wand to choose the wizard — period.