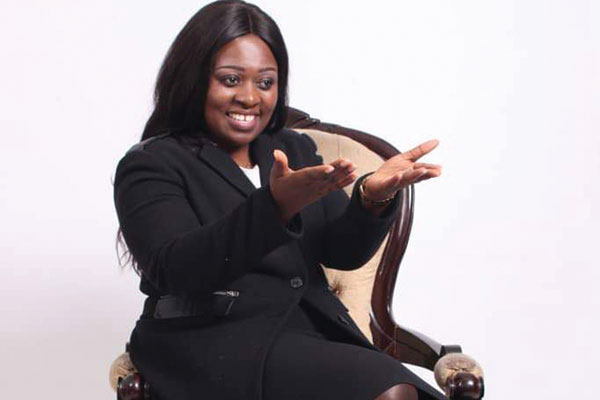 Fungai Mtisi, the current president of Rotary Club of Avondale, is one of Zimbabwe's leading image consultants. Mtisi (FM) speaks to NewsDay Features & Lifestyle Editor Phillip Chidavaenzi on image management. Here are the excerpts of the interview.
Sneak Peek: Phillip Chidavaenzi
ND: At what point in your life did you become concerned about the subject of image?
FM: I grew up longing for beautiful things. Equipped with a diploma in Fashion Designing in 2000, I started to grasp and appreciate the ability of an individual to dress well and adorn different styles.
Later, as I started my career, I would notice that most respected people in organisations failed to dress themselves for authority or to carry themselves in a manner that would bring respect, attraction and enhance the corporate's image.
ND: And what happened from there?
FM: My perception of people that I worked with before joining a corporate and my actual experience were opposite. Half the time, I would be the only one and maybe here and there a few who would dress well. And because other people were too casual about it, I would look like I was overdressed.
When it comes to issues like make up, accessories and the use of cosmetics, I would be annoyed by my fellow women who would passionately enjoy the use of cosmetics, but without full knowledge on how to use them. Slowly with determination I started teaching people before deciding to train as an image consultant.
ND: There is a general perception that women are too pre-occupied with their appearance
FM: The perception is generational. In our homes, girls grow up seeing their mothers pre-occupied with their appearance more than their fathers. Society has thus developed a gender biased syndrome when it comes to style and appearance because family members think that the mirror was designed for women.
The challenge comes with male clients who have grown to believe that anything to do with looks, dressing, presentation, poise and manners is not important to them.
ND: Now, given that we have image consultants like you, do you see a change?
FM: in this era, I am beginning to see men, especially the ages of 25 to 40 years, who are just daring and taking fashion and dressing issues a notch higher.
I am witnessing a mushrooming of men's designer shops. If you visit these, I tell you, there is everything, from clothes to accessories ranging from basic colours to the pastels and all shades. In fact, the fashion seasons for men are now exciting.
ND: You were awarded the Iconic Woman Award (2017). What did that mean to you?
FM: Iconic Woman Award! What a memorable day in a foreign land! This award is special to me as the All Ladies League team from India conducts due diligence and research on the works of the recipients. When they honour you, you deserve it. I feel special and I am motivated to do more in terms of helping people develop their image into phenomenal moving brands.
ND: Madam Boss is on record saying you manage her brand. Which other well-known professionals have you worked with?
FM: Madam Boss is my biological sister. She comes after me and I am proud of the achievements under her name. As an image consultant I have had the privilege of managing the professional side of her career and I thank the fans for the support.
I have worked with people from all walks of life, in and outside Zimbabwe. I have coached some top executives of listed companies in the country and I am grateful for the opportunities they offer me to also coach and train their employees.
ND: How much, generally, would it cost for one to have their image professionally enhanced in Zimbabwe?
FM: Image consultancy is diverse in nature and scope, hence, as a consultant I don't have a fixed charge. I want to accommodate everyone and I design customised prices to suit their coffers.
But maybe to respond to the "general" aspect of your question, our consultation fees range from $25 per individual to $1 500 for corporate clients.
ND: Some people consider this a luxury against Zimbabwe's grim economic backdrop. What would you say to that?
FM: Well, people and organisations have different perceptions about investing in soft skills and grooming. It's just like investing in education.
Etiquette is part of personal development and people should invest in it. Our economic situation is making it difficult for clients to prioritise etiquette courses but at the end of the day soft skills have a competitive advantage in the global village today and beyond.
ND: What does etiquette and grooming involve? Is it about the type or cost of clothes one wears? Is it about how they wear the clothes or how they speak?
FM: It involves doing anything that helps an individual to enhance their image or personal brand. It is the process of making yourself look neat and attractive. Grooming is important for a positive self-image.
People make perceptions from appearance and use that to judge your professionalism, level of sophistication, intelligence, credibility, reliability and respect.
ND: You have published the book, Own Your Image. Can you tell us a bit about this?
FM: Yes, Own Your Image: Grooming and Etiquette for Competitive Advantage is my first published book and l penned it after realising that our schools, colleges and universities are producing technically sound graduates, but lack soft skills which can give them a competitive advantage. The book is like a manual for those who want to get ahead in life. I highlight pertinent details on how to carry yourself in business and social settings, how to dress for success and give tips on public speaking.
ND: Is it possible that someone may fail to land a promotion they deserve simply because of poor grooming?
FM: Nowadays, employers don't only consider a candidate's academic qualifications. Soft skills also come into play. I recommend that job seekers try as much as possible to look the part. Dress for the job you want.
You can also use social media to your advantage, update all your social media accounts and please use professional photos on your profile and your profile statement should portray the professional figure that you are. Secondly, develop yourself, try and acquire business soft skills. Lastly and most importantly, be confident.
ND: Doesn't grooming give a false presentation of someone?
FM (Laughing) Sometimes yes, other times, no. Sometimes I encourage my clients to fake it until you make it. The critical key point is to be authentic.
Authenticity helps an individual to be themselves anytime and everywhere.
ND: Have you worked with people who, in the end, give up on the things you would have taught?
FM: Yes, although a few. Some people think that if they work on their image they are instantly going to get results. They could be looking for a promotion, impress a partner for marriage or any opportunity which they are expecting.
If the results do not come as soon as they expected them to, yes they give up. My encouragement to anyone is that grooming, deportment and soft skills should be a way of life.
ND: To what extent do you think soft skills can give a business the cutting age?
FM: Soft skills can give the business a cutting edge. Imagine having investors coming and knocking on to your door dressed in suits and they are ready for business and your employees are too casual in terms of communication and dressing. Do you think they will invest in your business? It's a no. Image is everything.
ND: A lot of motivational speakers have been accused of encouraging people in areas they have not experienced or mastered. What's your take on that?
FM: Well, that's true. There are speakers and authors who are experts in a particular trade because of passion. The passion has made them master the concepts in the trade.
So it's also prudent for experts to involve themselves and experience what they encourage people to practice. On another school of thought and thats my experience of being in academia, I have seen lecturers who are very good at taking you through the theoretical concepts yet they have never worked within the areas of their specialisation.
I have been taught by good lecturers who told me that they have never worked in private sectors. All they have done is lecturing at a university. Now, look at the results of the executives from universities- tremendous and outstanding. Personally I teach what I do.
ND: As a wife and a mother, would you say if one looks at your family, they would see a manifestation of the things you teach?
FM: Interesting question, I would say yes and no. Yes in the sense that l have tried to inculcate what l teach into my children from an early age. l have a programme where l teach mothers how to do this, so for my children, grooming and deportment is a way of life.
l also hold trainings for pre-teens and teenagers which my children are part of. My heart swells with pride when I see them doing well.
But of course, sometimes when I spend time with my family, my children and my crazy sisters, we just let loose.
ND: Who has been your greatest inspiration?
FM: My greatest inspiration has been my children. My daughter, Wendy, is extremely focused. If I look at her age and the plans she has, I was never like that. She tells me of what she wants to achieve in life with a clear road map to her goals.
Some of the plans require me as the parent to set the foundation and it keeps me on my toes. On the other hand, my son thinks money is readily available and I jokingly remind him that I am not an "ATM".
With that in mind I am always inspired by their belief in me being a source of their needs.