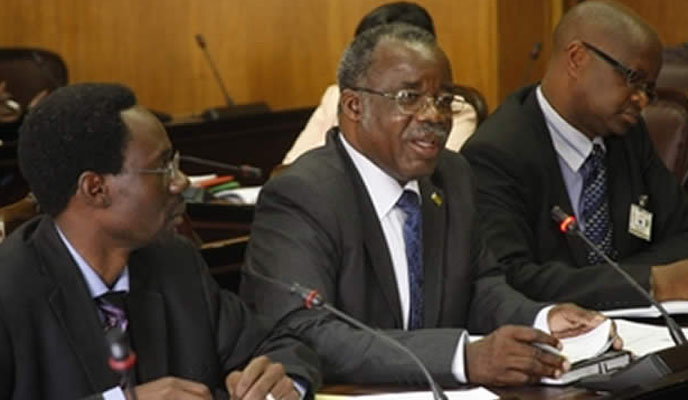 Former Mines and Mining Development secretary Francis Gudyanga, who is facing various corruption and criminal abuse of office allegations, appeared at the Harare Magistrates' Court yesterday facing fresh fraud charges involving $1,6 million.
BY DESMOND CHINGARANDE
Gudyanga (69) was not asked to plead when he appeared before magistrate Rumbidzai Mugwagwa, who remanded him to October 2 on $500 bail.
As part of his bail conditions, the former Mines ministry official, who was represented by Norman Mugiya, was ordered to report once at Borrowdale Police Station, not to interfere with State witnesses and to reside at the given address until the matter is finalised.
It is the State's case that during the period extending from September 2014 to December 2015, Gudyanga, acting in his capacity as the secretary for Mines and sometimes as the board chairperson of Mineral Marketing Corporation of Zimbabwe (MMCZ), misrepresented to MMCZ that the parastatal pays $1 6 29 500 to Glammer (Pvt) Ltd, a foreign company through a local agricultural company, Pedstock.
Gudyanga further misrepresented that the money be accounted to as dividends due to the stakeholder, in this case the government of Zimbabwe.
The State alleges MMCZ acting on the accused's misrepresentation released the $1 629 500 to Pedstock when in fact the money was not being paid to the government as dividend, but for a private arrangement which had nothing to do with the parastatal.
The procedure is that dividends are paid to the secretary, who, in turn, issues a receipt of acknowledgement.
But Gudyanga's misrepresentation caused MMCZ to release and suffer a prejudice of $1 629 500 and nothing was recovered.
Sebastian Mutizirwa appeared for the State.