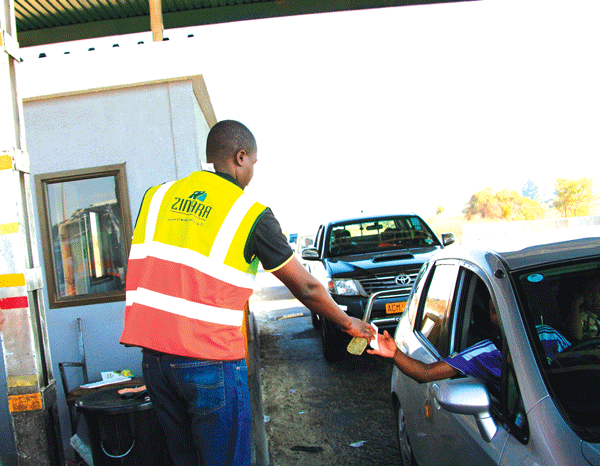 Former Zimbabwe National Road Administration (Zinara) boss Albert Mugabe has petitioned the court, seeking an order for stay of execution after his property was attached by the Sheriff of the High Court over $47 739 owed to liquidated Interfin Bank.
BY CHARLES LAITON
The order compelling Mugabe to settle the debt was granted by High Court judge Justice David Mangota on November 2, 2015.
However, after failing to abide by the court order, Mugabe was again taken to court by the financial institution which then obtained a writ of execution on November 19, 2015, which the latter used to attach his property on April 26, 2016.
Almost over two-and-half years after his property was placed under judicial management, Mugabe approached the court on August 28 this year, seeking an order to bar the sheriff from auctioning it.
In his application, Mugabe said he had negotiated with the bank to effect payment of the money subject to the court order and had been faithful to the agreement, but the financial institution went behind his back and instructed the sheriff to execute the writ.
"The first respondent (Interfin Bank) issued summons against me, claiming $33 445 capital amount, $14 200,53 interest and $65 bank charges. The first respondent (Interfin Bank) then obtained an order in default on May 2, 2015," Mugabe said in his founding affidavit.
"I then negotiated with the first respondent to pay the money subject matter to the court order and ever since then I have been paying the money. However, despite that we agreed that I pay the money of which I am paying, the first respondent went on to execute the writ and has since instructed the second respondent (sheriff of Zimbabwe) to execute the writ who went on to attach goods.
"The first respondent is acting in bad faith, contrary to what we agreed and more so without taking into consideration that payments were being made."
According to the court papers, on or around December 4, 2009, the bank entered into an agreement in terms of which it extended to Mugabe a revolving credit facility of up to $50 000.
Under the revolving credit, it is alleged that Mugabe made capital withdrawals of $33 445,06 and the bank charged total interest of $14 229,53 together with bank charges in the sum of $65 bringing the total amount owing to $47 739,59.
However, Mugabe is said to have defaulted on "making due and punctual repayment" under the agreement as at August 17, 2015 and since then he had not paid anything towards extinguishing the debt, prompting the bank to approach the court for recourse.