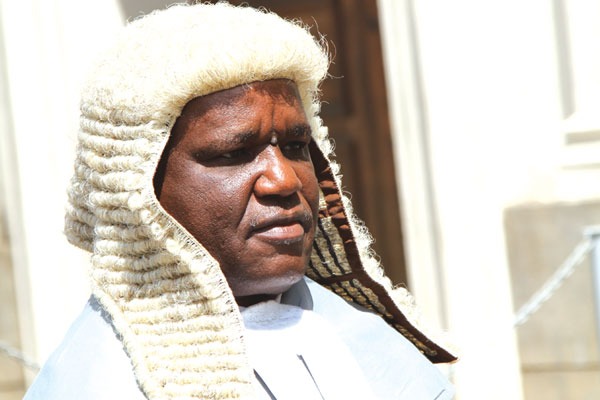 THE Constitutional Court yesterday brought to finality one of the most nail-biting and roller coast court cases in Zimbabwe's history, in which MDC Alliance leader Nelson Chamisa was challenging President-elect Emmerson Mnangagwa's victory in elections held last month.
Editorial
Both men threw in everything into this epic battle that has a significant bearing on the future and destiny of Zimbabwe and must be applauded for their efforts because, even in their divergent views and perspectives, they both expressed a burning desire to serve this great nation.
Now that the court case is done and dusted, and is effectively water under the bridge, there remains a country to be run and managed. This is not the time for Zanu PF to gloat over its victory, or for MDC Alliance to weep uncontrollably over its loss, but it is time to demonstrate political maturity and statesmanship as both leaders find a way of working together for the good of the country.
Millions of Zimbabweans still need jobs, they still need food on their table and cash in their pockets. In short, they need a functional society in which their tomorrow is guaranteed. And in their different ways, Mnangagwa and Chamisa owe them that, the former by spearheading the nation in the right direction, and with Chamisa providing the critical oversight role and much-needed positive criticism for the good of the nation.
The fact that Chamisa also pulled in nearly as much the number of votes as Mnangagwa demonstrates that he has significant influence that cannot be wished away and many of those in the international world that the Zanu PF leader has been wooing will also listen to his voice. The truth of the matter is that no one is better than the other. Zimbabwe needs them both.
For Mnangagwa, this is the time to walk the talk after indicating that economics will lead politics on the campaign trail. He has a great opportunity to redirect the nation on a positive trajectory and this is the time to build his legacy by ensuring that the people of Zimbabwe can dream again, and live their dreams, after decades of living in a nightmare.
One of the ways of demonstrating that is by ensuring that those individuals that have been tainted by corruption and other unsavoury acts in the previous governments will not worm their way into the new government that Mnangagwa will soon set up.
There is a lot of work that still needs to be done, which will demand a lot of sacrifice and commitment. Mnangagwa must be alive to the reality that Zimbabweans have suffered for far too long and it would be unfair to perpetuate the retrogressive legacy entrenched by former President Robert Mugabe.
It is also critical at this juncture for Mnangagwa and Chamisa to continue preaching the gospel of peace. Obviously, yesterday's judgment has disappointed a lot of people, some of whom may be tempted to take to the streets in pursuit of "street justice" which, in the end, will not be beneficial to anyone.
What happened the first time results were announced in still alive in our minds, and we do not need a repeat of that barbarism that has no place in modern civilisation.