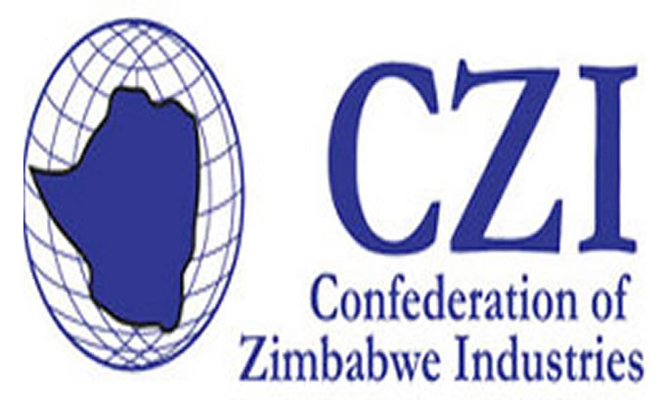 THE Confederation of Zimbabwe Industries (CZI) has projected average manufacturing capacity utilisation to grow between 4,5% and 6% this year, a significant recovery from last year's dip.
BY MTHANDAZO NYONI
However, the improvement would still be below 50%, showing a huge variance with potential output, which tends to increase costs per unit.
Last year, the average capacity utilisation in the manufacturing sector dropped 2,3% to 45,1% in 2016, weighed down by cost and shortage of raw materials, low local demand and foreign currency shortages but volumes increased 5%.
CZI president Sifelani Jabangwe told journalists in Bulawayo during a Press conference on Friday that the industry was optimistic that average capacity utilisation in the manufacturing sector would surpass last year's level.
"When we talk of [the manufacturing] industry, one statistic that we need to track is capacity utilisation," Sifelani said.
"Before [Statutory Instrument] SI64 was put in place in 2015, we were basically on our knees, closing a lot of the companies. With the implementation of SI64, we have seen growth in capacity utilisation. In 2016, the growth was 0,6%. We had also stagnated. Then after the implementation of SI64, growth jumped to 3,7% in 2017."
Industrial capacity utilisation peaked at 57,2% in 2011, before sliding to 44,2% in 2012; 39,6% in 2013; 36,3 % in 2014 and 34,3% in 2015.
"In 2018, we are anticipating growth of between 4,5% and 6%, so the trajectory is on the right path," Jabangwe said.
"In spite of this being an election year, some companies are performing fairly well, particularly public-listed companies which have released their financial reports.
"However, a lot of our companies are suffering from inadequate funds to procure raw materials."
With regards to foreign direct investment (FDI), Jabangwe said a lot of interested investors indicated they would wait for the results of the elections to get a signal.
"But we have also been saying we do not want FDI to be prioritised ahead of the local investors. It's important that we give local investors an opportunity to be capacitated. We are pleased that the African Development Bank has come through and said they are ready to support any local entrepreneur who has projects," Jabangwe said.
"The threshold is quite high though. If you have a project requiring $10 million and above, you can approach them directly at their offices in Bulawayo and Harare and funding would be availed. They have also availed a $25 million funding for industry, which is being processed through one of local the banking institutions, CABS."
Jabangwe said since President Emmerson Mnangagwa took over power in November last year, there had been an increase in interest by foreign investors seeking investment opportunities in the country.
Meanwhile, CZI is holding its congress from September 26 to 28 in Bulawayo.
Jabangwe said the focus of the congress would be on Bulawayo's industrialisation.