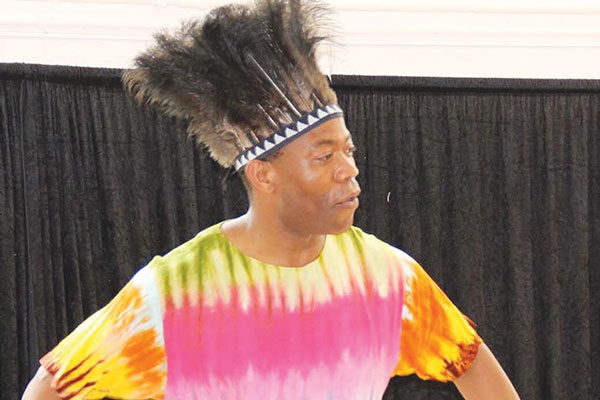 SWEDEN-based multi-talented artiste Luckson "Manlurkerz" Chikutu has lined up a number of programmes to promote local cultural tourism in a number of places in the Scandinavian country.
BY LIFE&STYLE REPORTER
Dubbed Music Medicine Project, the programme will see Chikutu holding workshops which he will facilitate through storytelling and traditional dance music, among other artistic disciplines.
"The Music Medicine Project is a fusion of Zimbabwean traditional scheduled schemes, where I will be telling the story of how to behave towards elders. I will be reinforcing this act with traditional dances and drumbeats. I will be telling the stories through body movements," he said.
"The major thing is that I want to share my culture and obviously would like to attract tourists to visit Zimbabwe."
The programme extends between August and September.
His next show will be held on August 31 at Musikalisika Lanssmusiken-Nybro Kajen in Stockholm, where he will be telling the story titled Donkey and Dog on Their Way to the Grinding Mill.
The September shows will see him holding workshops across the Swedish capital telling the Zimbabwean story.
"In September, I have about six events, among them workshops, where I will be teaching traditional dances. I feel as an artiste, I am cultural ambassador, hence all these shows," he said.
Chikutu, who is also the director of the Zimbabwe Music Festival Bira festival that has seen a number of local artistes performing in Sweden over the past few years, recently released his sixth album titled Ndundu-Madhaiza.
He also published the English version of the Flashback Identity Book, which he initially published in Swedish last year.