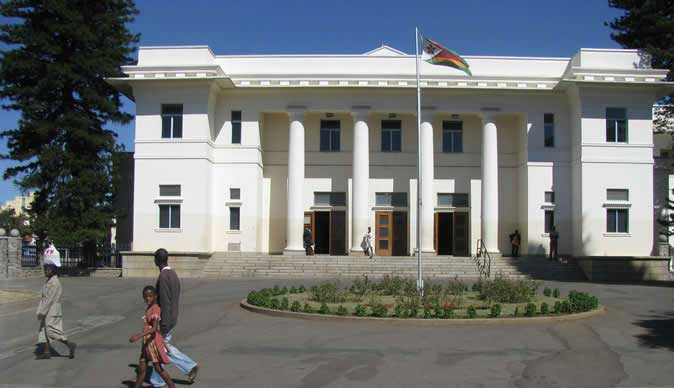 BULAWAYO City Council (BCC) is allegedly discharging raw sewage into the environment from point and non-point sources, thereby putting human and animal lives in danger.
BY MTHANDAZO NYONI/NIZBERT MOYO
Addressing journalists in Bulawayo, Environmental Management Agency (EMA) board chairperson Zenzo Nsimbi said the level of pollution was shocking.
"During the tour, the board observed that Bulawayo City Council is faced with a problem of pollution, where sewage is being discharged into the environment from point and non-point sources," Nsimbi said.
In 2014, there was a public outcry on the pollution of Umguza River as a result of effluent that was being discharged from malfunctioning sewer treatment plants, pump stations and burst sewerage pipes.
Cabinet established a special task force to investigate the Umguza River pollution.
Government then granted council borrowing powers of about $13,2 million to be used for the rehabilitation of collapsed sewerage pipes and treatment plants.
"To date, the city is yet to complete discharge point rehabilitation at Sauerstown. Industries were directed to construct pre-treatment plants so as to pre-treat their effluent and meet EMA standards before discharge into the sewer system. This drastically reduced the heavy metals pollution levels of the effluent," Nsimbi said.
He said the local authority has since addressed all the discharge points where orders were served by EMA, except for the Saurestown and North End sewer trunk collapses. The collapses near Cold Storage Company along Birkenhead Road and the 5,6km Mahatshula collapsed line was, however, repaired by the city in an effort to reduce pollution.
"The board is urging BCC to rectify sewer discharge point to avoid polluting water sources for downstream communities," he said.
"The pollution from the city is evident through the manifestation of water hyacinth which had blocked the Umguza Dam, rendering it unusable to any activity. The board will remain resolute and steadfast in ensuring that objectives for a clean, safe and healthy environment are attained." Urban councils and municipalities are battling with ageing sewer systems which cannot sustain the ballooning urban populations.