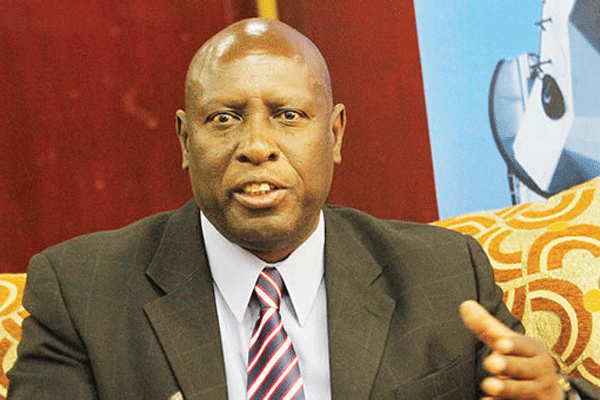 YESTERDAY'S conviction and sentencing of former Energy and Power Development minister Samuel Undenge to four years imprisonment for Criminal Abuse of Office should send a strong message to all corrupt politicians that justice will eventually catch up with them sooner rather than later. However we believe the sentence is too lenient, given this practice is rampant in government.
Still politicians must understand that they must not abuse their offices for self-serving purposes.
It is unfortunate that Undenge in 2016 showed favouritism by fraudulently awarding a Zimbabwe Power Company contract to Fruitful Communications owned by television personality Oscar Pambuka and Zanu PF Highfield West MP Psychology Maziwisa, without going through a tender process, prejudicing the State of $12 650.
No doubt he showed favour to his party activists.
The State, represented by Jonathan Murombedzi, told Harare magistrate Hosea Mujaya that Undenge's moral blameworthiness was very high considering that he committed the offence while supervising an anti-corruption crusade as a Cabinet minister.
We totally agree with Murombedzi that a message has to be sent to public officials that it does not pay to steal from the people, even it involves a dollar.
All public officials involved in such nefarious deeds must quack in their boots and know that the long arm of the law with catch up with them one day.
We challenge President Emmerson Mnangagwa to do more to address the problem of corruption, which has reached alarming levels. It is unfortunate that Mnangagwa's government appears to be paying lip service to the fight against corruption. It is disturbing to hear reports that his government is putting pressure on Zesa Holdings to pay dodgy businessman and convicted fraudster, Wicknell Chivayo $5,2 million for the still born Gwanda Solar project.
Clearly, such moves show that Mnangagwa is not committed to fighting corruption, despite anchoring his election campaign on fighting the scourge.
Arrests should not target the small fish only or those viewed as political opponents like Undenge, who belonged to the rival G40 faction in Zanu PF. The days of impunity must come to an end and anyone involved in corrupt activities must be arrested regardless of their position and social status.
We also challenge Mnangagwa to act on the audit reports by Auditor-General Mildred Chiri, which exposed massive corruption and mismanagement in various Government ministries, departments and parastatals. Chiri has provided enough evidence in these reports and it is now up to Mnangagwa and his government to act.
This corruption cancer has to end as it erodes the social fabric and impede the country's development.
Mnangagwa needs to get to the bottom of the missing $15 billion diamond revenue which could have been used to buy equipment and drugs for our hospitals, pay civil servants and rehabilitate our badly damaged roads.
He must ensure that the anti-corruption agencies are capacitated to enable them to effectively deal with this scourge. We need more deterrent sentences to stop endemic corruption at high places in Zimbabwe.