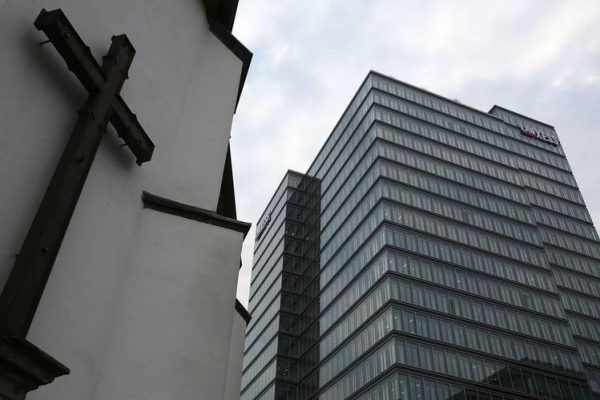 LANXESS, a German-based company specialising in manufacturing chemical products, says it is setting its sights on Zimbabwe with a view to find market for its products.
BY FIDELITY MHLANGA IN BERLIN, GERMANY
Jennet Schirly, public affairs officer at its Berlin office told Southern African journalists attending an international journalism programme in Germany that it was looking for business partners to work with to enter the Zimbabwean market.
"Zimbabwe is on our watch list and the events in Berlin, Germany connected to Zimbabwe provide us with great first hand networking opportunities with relevant business partners," she said.
"At the moment we primarily aim to push our water treatment products in Zimbabwe. Water treatment is critical for power plants to produce the relevant quality water, for the production of drinking water from boreholes and other sources, and for mining companies to minimise fresh water consumption and recycle process water. Our products are also relevant for the recovery and purification of valuable metals, such as gold and platinum group metals."
A leading specialty chemicals company, LANXESS has about 192 000 employees in 25 countries. The company is currently represented at 74 production sites worldwide, including South Africa, where LANXESS is the only company to handle the entire value chain from the chrome ore to the leather tanning materials. The chrome chain starts from mining chrome ore in Rustenburg at LANXESS Chrome Mine to the production of chrome chemicals in Newcastle and Merebank.
"Besides that, LANXESS has a dedicated liquid purification technology team based in South Africa, representing the company on the African continent because we realise that the African continent has major potential in terms of water treatment solutions, including LANXESS' ion exchange and reverse osmosis products," said Ingo Drechsler, the company's vice president for corporate communications.
The core business of LANXESS is the development, manufacturing and marketing of chemical intermediates, additives, specialty chemicals and plastics.
Since assuming the reins via a military backed transition, President Emmerson Mnangagwa has been reaching out to foreign investors, singing the Zimbabwe is open for business hymn.
The government has also tweaked the indigenisation and economic empowerment legislation to make the 51%: 49% threshold only applicable to diamond and platinum sectors. The legislation has been blamed for scaring away potential investors.
Foreign direct investment has been giving Zimbabwe a wide berth due to toxic legislations such as the indigenisation and economic empowerment law and deteriorating political environment. Analysts say a free, fair and credible election will enhance Zimbabwe's chances of attracting foreign investors.