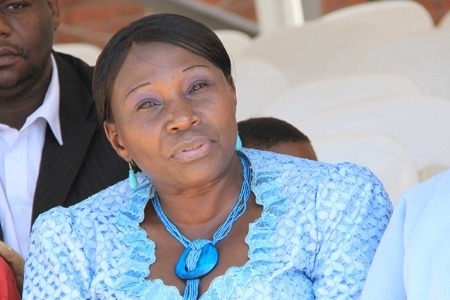 MDC-T national executive committee member, Tracy Mutinhiri has appealed to Mashonaland East province to punish Zanu PF in the July 30 general elections for past political atrocities.
BY BLESSED MHLANGA
Mutinhiri, a former Zanu PF member, who served in former President Robert Mugabe's government, said people in Mutoko, Murehwa and Uzumba were victims of violence in the 2008 presidential run-off elections, were their kith and kin were murdered at the hands of Zanu PF.
"People in Mashonaland East suffered at the hands of Zanu PF, children were killed, husbands, wives and parents kidnapped in the dead of the night in the hands of Zanu PF. When July 30 comes, it is the time to punish those who have been violent, let us not give them our votes," she said.
Mutinhiri said she had suffered at the hands of Zanu PF and had been assaulted, while her child was allegedly murdered by the party.
"They took away Itai Dzamara, up to now we don't know where he is, as a mother, it is painful to got to bed everyday not knowing where you child is, Zanu PF killed my child and we can't be voting for people with blood on their hands," she said.
Mutinhiri lost her daughter, Vimbai in a road accident along Borrowdale Road and she believes the accident was engineered.
In praise of her party leader, Mutinhiri called on Zimbabweans to vote for Nelson Chamisa, saying his hands are blood-free, because, unlike Zanu PF, he had never killed anyone.
"Let's vote for those who don't have blood on their hands, let us rid ourselves of the culture of fear," she said.
Mashonaland East has been a stronghold for Zanu PF with large numbers of voters in constituencies like Uzumba, Pfungwe and Mudzi South running to over 40 000 in the sparsely populated rural areas.